The Takeaway
The Takeaway Weekender: Under Her Skin: Living With Breast Cancer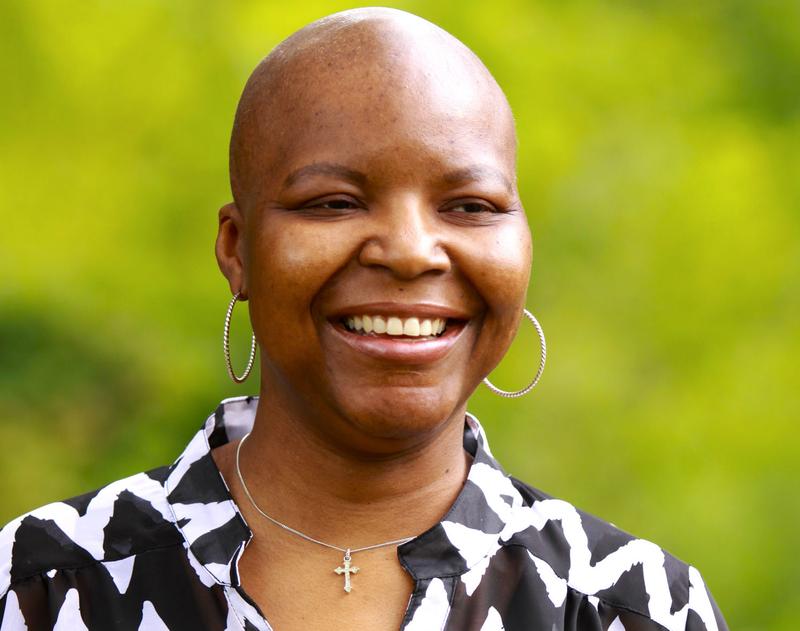 This weekend, we bring you a roundup of the powerful series we aired this week, "Under Her Skin: Living With Breast Cancer." Over the past 30 years, researchers have found a widening survival divide between black and white women diagnosed with breast cancer in the United States. A recent analysis of the 25 most populous American cities found that African-American women diagnosed with breast cancer are, on average, 40 percent more likely to die of the disease than their white counterparts. 
The Takeaway's series "Under Her Skin: Living With Breast Cancer" shares the stories of three African-American women coping with the disease. Over the course of six months, they'll share their thoughts and fears, their struggles and triumphs, as their audio diaries capture the realities of a disease that will afflict more than 12 percent of American women at some point in their lives.
We begin The Takeaway Weekender with Lisa Echols, who lives and works in Memphis, Tennessee, a city where the mortality rate for black women with breast cancer is twice that of white women.
If you saw the 46-year-old mother of two on the streets of Memphis, you might never notice the weight of cancer that she carries. "We all go through tests in life, and this is my test," says Lisa. "At the end of passing my test, I will have a story to tell somebody."
Then we hear from Crystal Miller, who was just 27-years-old when she felt a lump in her breast that turned out to be cancerous. But despite the diagnosis, Crystal remains the same young, bright New York woman she was before she got the news.
Crystal was formally diagnosed just two days before Christmas in December of 2013, and The Takeaway sat down with her shortly following her completion of chemotherapy in June.
Anita Coleman was diagnosed with breast cancer in February of this year, at the age of 54. A mother of two and a grandmother of three, Anita is in the midst of chemotherapy treatments at UCLA's Jonsson Comprehensive Cancer Center.
Anita successfully fought the disease once before, in 2001. As she tells Takeaway host John Hockenberry, her diagnosis is less severe this time around.
To get involved in the conversation join our group on Facebook, Under Her Skin.