The Takeaway
The Takeaway Weekender: A Comedic Icon, GMOs, and a U.S. General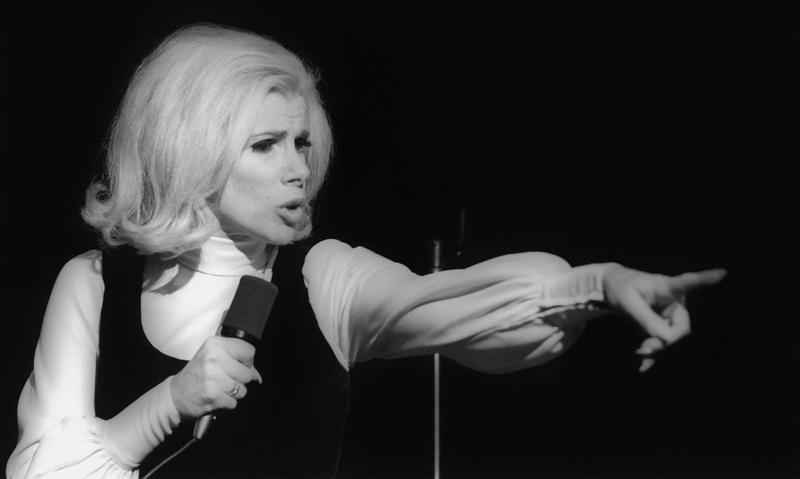 This week, comedic icon Joan Rivers died at the age of 81. From the Ed Sullivan Show to the red carpets of Hollywood award shows, Rivers was a cultural behemoth to be reckoned with. This weekend, The Takeaway remembers her fire and spirt with Rafer Guzman and Kristen Meinzer—co-hosts of The Movie Date Podcast.
As one of the founders of the anti-GMO movement in the United Kingdom, activist Mark Lynas once uprooted genetically modified crops with his bare hands. Lynas, now a visiting fellow at Cornell University, tells Takeaway Host John Hockenberry that he has recently changed his mind about GMOs, deciding that his anti-GMO convictions rejected sound science.
All month, online and on air, The Takeaway is examining some of the fastest-growing industries in America with The Takeaway Job Fair. As the class of 2018 enters college, what majors—and ultimately professions—deserve special attention? This weekend, Charlie Herman, WNYC's business and economics editor and host of Money Talking, explains how the business sector is changing.
This week at a summit in Wales, NATO sent a message to Russia when it announced the formation of a rapid-reaction force, which would allow for 4,000 troops to be deployed in the region within 48 hours. The Takeaway looks back at what NATO accomplished this week with retired U.S. Army General Wesley Clark, who served as Supreme Allied Commander Europe of NATO from 1997 to 2000.