The Takeaway
Syrian Refugees Battle With the Gridlock of U.S. Intolerance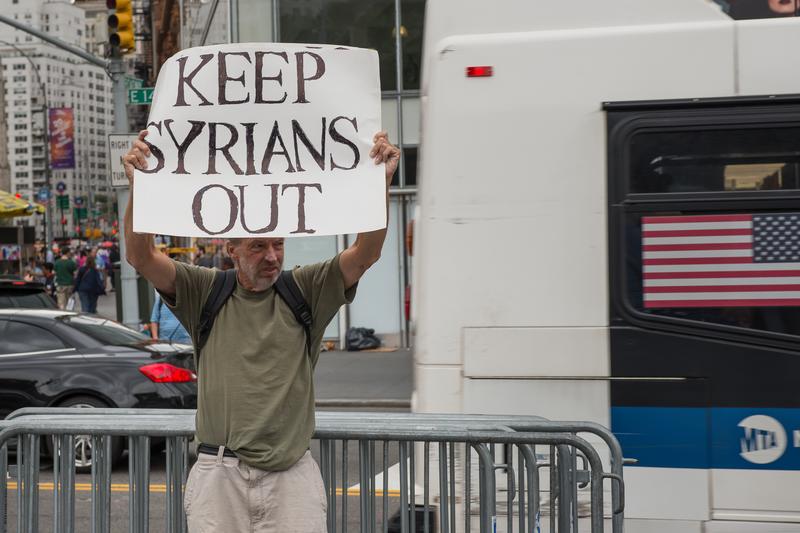 Click on the audio player above to hear this interview.
Out of the 4.5 million refugees that have fled Syria since 2011, the United States has taken in just 2,647.
President Obama has promised to bring 10,000 more by October—fewer than the 25,000 Canadian Prime Minister Justin Trudeau plans to welcome, and an even smaller fraction of the nearly 93,000 German Chancellor Merkel accepted last fall.
Yesterday, United Nations Ambassador Samantha Power told The Takeaway that resolving the Syria crisis is her highest priority before President Obama leaves office, in 2017.
Ambassador Power also reflected on the refugees' plight, telling John Hockenberry, "If you're a Syrian and you've come to this country, it's almost guaranteed that you have really close family members who are living under horrific conditions still in Syria. It's almost guaranteed that your story of flight was unimaginable, whether it's dodging bullets, or the extreme cold, or the worry that you weren't going to be able to feed your kids or the worry that you were going to get kicked out of a neighboring country."
Journalist Eliza Griswold heard almost all of those stories from just one family, the al-Haj Alis, who escaped Syria in 2012 and have been scattered around the globe.
Griswold, author of "The Tenth Parallel: Dispatches from the Fault Line Between Christianity and Islam," profiled the al-Haj Alis as part of a piece on Syrian refugees in the United States for this week's edition of The New York Times Magazine.