The Takeaway
The Syrian Refugee Crisis: One of Six Million Stories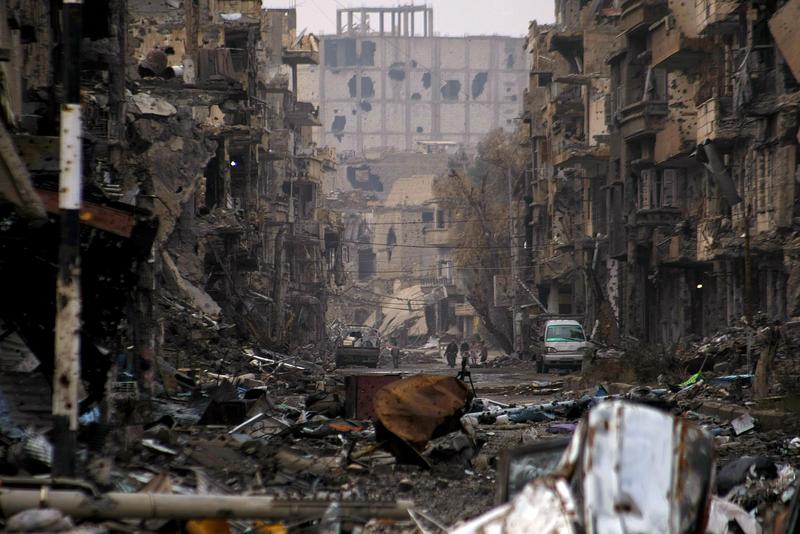 In Syria, the toll of the three year old conflict has swelled to epic proportions. The United Nations has stopped updating its Syrian death toll numbers due to how difficult it is to verify facts on the ground in the country.
But the Syrian Observatory for Human Rights estimates that the total death toll has now reached more than 162,000, and the United Nations Human Rights Council estimates that more than 6 million have been displaced. In total, U.S.A.I.D. estimates that more that 9 million people are in dire need of humanitarian assistance in Syria.
Secretary of State John Kerry announced last month that the U.S. will provide an additional $290 million in humanitarian assistance, pushing the total assistance from the U.S. to more than $2 billion.
Today, The Takeaway brings you just one story of the more than 6 million tales of devastation, heartache, and loss. It's the story a Syrian refugee who sat down in our studio here in New York City to tell us about the homeland he's left.
Amin Ahmed is not his real name. He's worried that using his real name will put his parents, who are still in the country, at risk. As a former hospital administrator in Aleppo, he saw the human toll of the conflict first-hand. He says that ISIS's advance in Iraq comes as little surprise to Syrians.