The Takeaway
U.S. 'Deeply Concerned' as Syria Drags Its Heels on Chemical Weapons Removal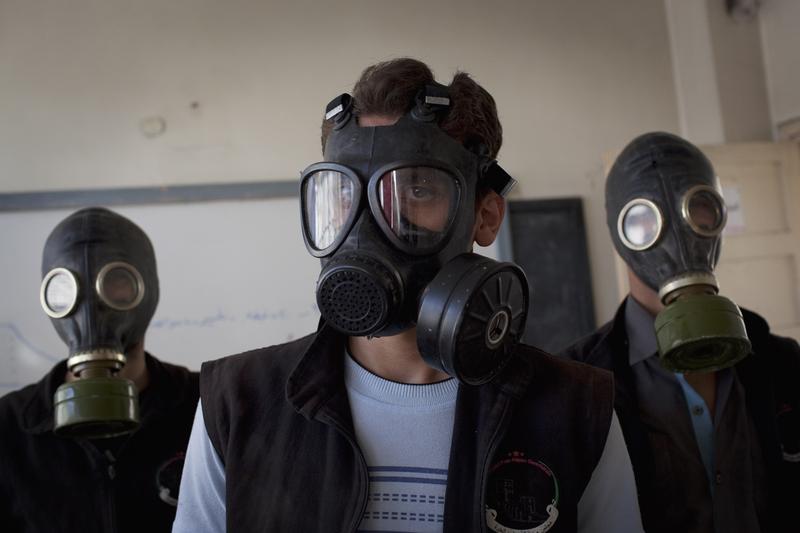 Is the relentless violence in the Syrian civil war and the apparent resurgence of Syrian President Bashar Assad threatening to rollback the international community's apparent success in confiscating Syria's chemical weapons arsenal?
Last year, Syria agreed to eliminate its stockpile of chemical weapons, and now the regime's deadline to give up its entire arsenal is looming—but the operation is well behind schedule.
To date, Syria has released less than 5 percent of its chemical weapons—and there's evidence that the Syrian regime is deliberately stalling on its agreement for political purposes.
At a meeting today in the Hague, Robert P. Mikulak, the U.S. Ambassador to the Organization for the Prohibition of Chemical Weapons, expressed a deep worry about Assad's failure to transport the chemicals Syria promised it would surrender.
"The United States is deeply concerned about the failure of the government of Syria to transport to Latakia all of the chemical agent and precursors as mandated by OPCW Executive Council decisions," Ambassador Mikulak said. "In order for obligations to be kept, it is essential that the Syrian government establish a plan that will give the international community confidence that movements will be made regularly."
Reuter's correspondent Anthony Deutsch has been reporting on the delays in Syria's compliance. He joins The Takeaway to discuss the delays and whether they are politically motivated.