The Takeaway
For Syria, A Difficult Dance to The Music of War at Home and Abroad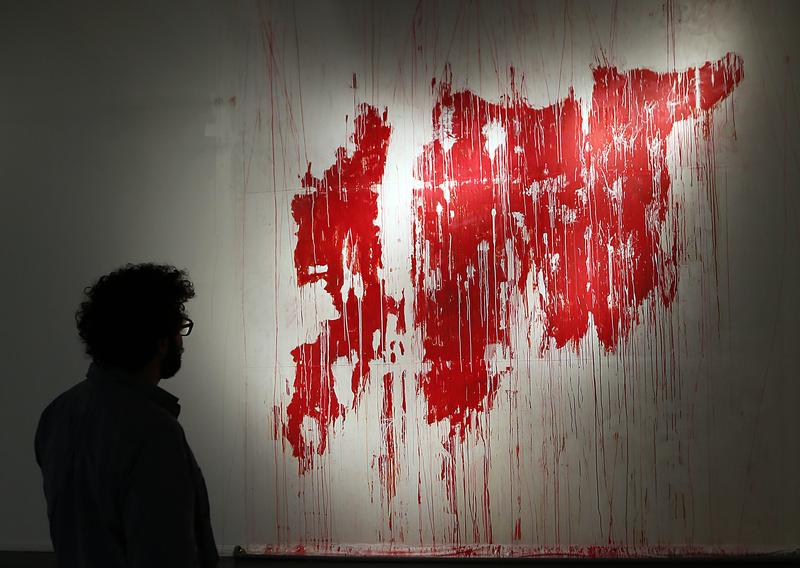 Is America's approach to Syria failing?
U.S. Senators Lindsay Graham and John McCain say that Secretary of State John Kerry told them behind closed doors that he has lost faith in America's Syria policy—a stance that seems at odds with the White House.
"In Syria, we'll support the opposition that rejects the agenda of terrorist networks," President Barack Obama said during his State of the Union address last week. "American diplomacy, backed by the threat of force, is why Syria's chemical weapons are being eliminated, and we will continue to work with the international community to usher in the future the Syrian people deserve—a future free of dictatorship, terror, and fear."
Yet, today it is clear that the eradication of Syria's chemical weapons has been stalled, and there has been days of heavy bombing in Aleppo. Al Qaeda increasingly seems to have the upper hand with the Syrian opposition.
See Also: U.S. 'Deeply Concerned' as Syria Drags Its Heels on Chemical Weapons Removal
Nancy Soderberg is former U.S. ambassador to the United Nations. She is currently a distinguished visiting scholar at the University of North Florida, and she joins The takeaway to discuss Syria's future and the Obama administration's agenda.
The Music of War
A world away from the United States, a very different question arises at dawn in a Damascus home.
Each morning, Syrian composer Kinan Azmeh asks himself if everything is all right—he asks this of himself, his family and his friends. Yet sometimes there is no answer to that question, as his piece "A Sad Morning Every Morning" shows.
Azmeh was trained in Damascus and at Julliard, and he recently performed this piece at Carnegie Hall along with the famous Shostakovich Leningrad symphony. His life and work has been a journey to discover the power and limitations of art in confronting violence and war.
He joins The Takeaway to discuss the relationship between war and music.