Symbol of Post-Sandy Hope Shutting Down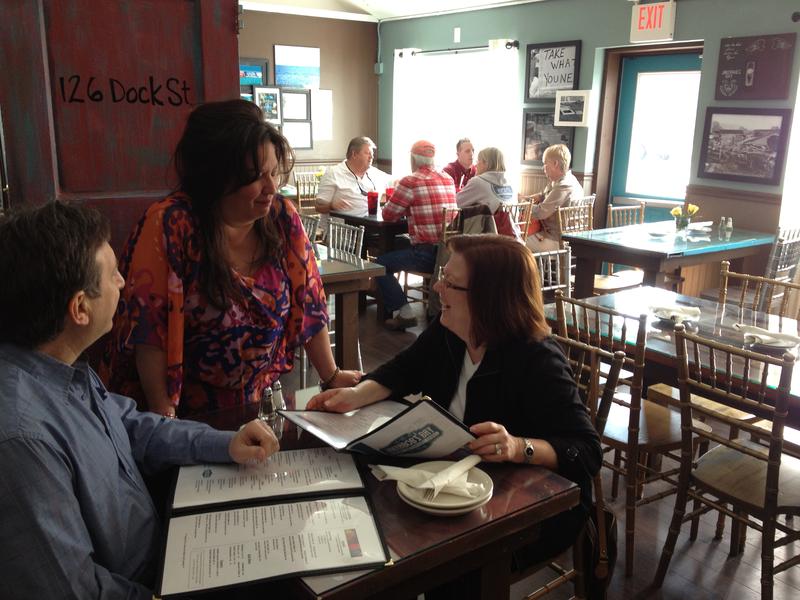 Five-and-a-half months after Sandy, when Gigi Liaguno-Dorr finally re-opened her burger and seafood restaurant at a temporary location in a different part of town, it was a scene of celebration. Jakeabob's Bay — named after Gigi's sons Jake and Bobby — was a small sign of rebirth in Union Beach, a devastated community that desperately needed whatever good news it could get. For Gigi, it was just great to be back at work
But things just weren't the same. It was a slow summer. And then, by last fall, she said business still hadn't picked up.
"I thought that perhaps it was quieter because the location, people wanted to sit on the water. The reality is, is that there are not a lot of people back in town," she said.
Gigi had hoped to stay in business at the new location while she continued fighting with her insurance company to get the money she needs to rebuild at the original site. But a year later, her lease has come up for renewal, forcing her to crunch the numbers and make a tough decision.
"You have to come to terms with when you cut your ties and you have to figure out something else," said Gigi.
So at the end of the month, Jakeabob's will close its doors, and Gigi will go back to playing the waiting game full time. She's waiting both for her lawsuit against her insurance company to wind its way through the courts and also hoping she gets approved for a loan from the Small Business Administration so she can move ahead with reconstruction.
"It's difficult. I feel like it's an endless spin cycle. And I'm tired. I want out. I want to start building," she said.
Gigi said she has architectural plans all drawn up and is ready to start work, as soon as she gets the money. In the meantime, her regular patrons are planning a farewell party for March 30, and a number of fundraisers are in the works.