The Takeaway
From SXSW to Seattle: Music and Music Identity Across America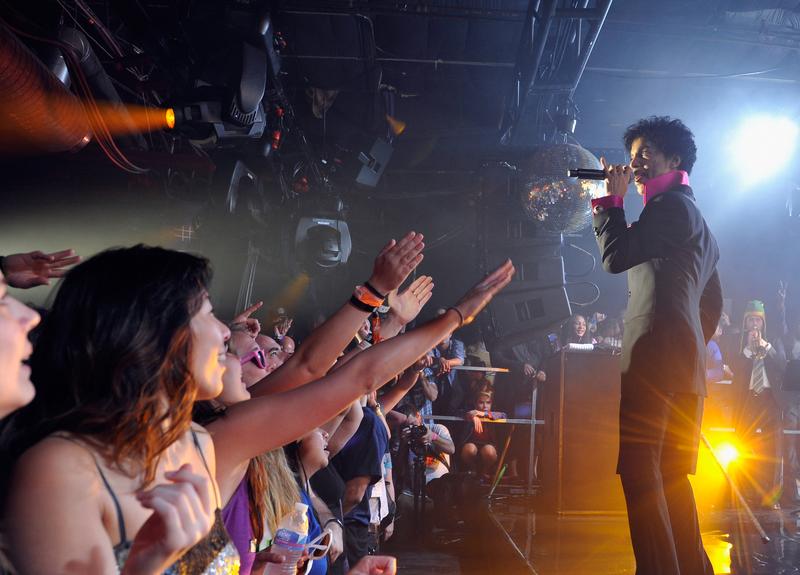 About 2,000 bands are converging on SXSW and Matt Reilly, Program Director at KUTX in Austin, is finding some interesting ones.
Beyond the new music taking over Austin, The Takeaway wants to know: What does your state sound like—not in songbirds and street sounds—but in drums, strings and horns?
Paul Lamere, of the Music Machinery blog, created a map (below) that's been widely circulating this month and aims to capture the music identity of states through online searches. But while the map was built with science and algorithms, it doesn't necessarily speak to what individual humans see as their state sounds.
To get a sense of musical identity across the country, three music minds from public radio stations around the country have looked at the map, and give their thoughts on what music they think best captures the identities of their states.
Weighing in is Dave Campbell, host of The Local Show from The Current in St. Paul, Minnesota; John Richards, an Associate Program Director & Morning Show Host at KEXP in Seattle, Washington; and Joe Silva, an independent producer with WUGA in Athens, Georgia.
                          Click to Enlarge
*Map provided by Paul Lamere, Director of Developer Platform at The Echo Nest