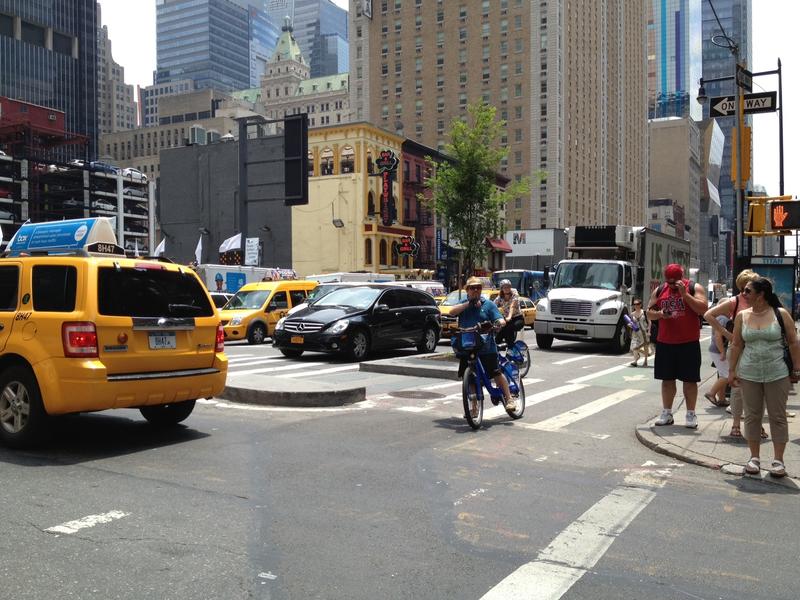 A survey by the advocacy group Transportation Alternatives has found that some 70 percent of voters get around mostly by subway, bus, bike, taxi, or walking -- as opposed to by car.  
That rate, among the voting population, tracks census data showing that 71 percent of New Yorkers get around by other means than personal automobile.  But the survey found a much higher rate of car ownership among voters, 61 percent, than among all New Yorkers -- only 46%.    
Four out of five car-owning New Yorkers supported more speed enforcement around schools.  Of those polled, fully a third had been seriously injured in a car crash or knows someone who has been seriously injured or killed in traffic.  
Two thirds of voters said they support building protected bike lanes and pedestrian islands.
The survey of 875 voters was taken September 11-18, and has a 3.31 percentage point margin of error.