Survey Suggests Lonegan Chipping Away at Booker's Lead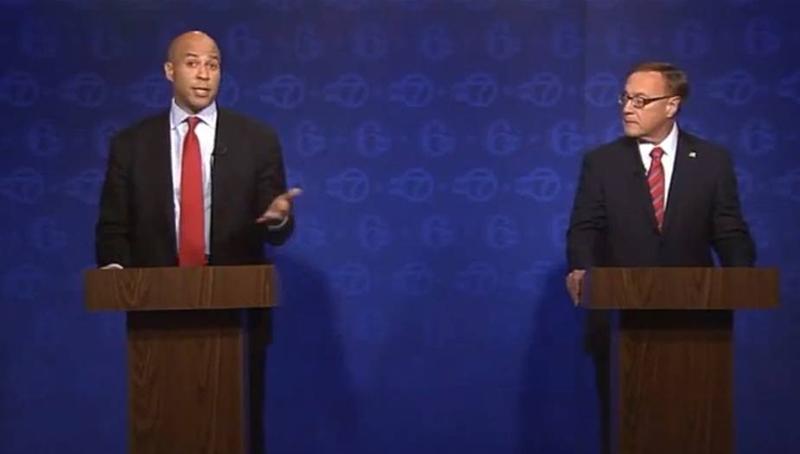 With two days before New Jersey's special election for the U.S. Senate, a new survey says Tea Party-connected Steve Lonegan has narrowed Cory Booker's lead to 10 percentage points. 
Overall, 52 percent of likely voters say they'll pick Booker, compared to 42 percent who favor Lonegan. Booker's drop in the polls could be caused by the perception among voters that Booker is taking a win in the race for granted, said Monmouth University pollster Patrick Murray.  Booker has not made many campaign appearances and lawn signs are scarce. 
"The fact that he didn't engage in this campaign in the same way that most NJ politicians engage in state-wide campaigns if they want to win is an indication of why this race has shrunk," Murray said.
In June, Booker had a 16-point lead.
Murray found that Booker's "favorable" ratings are 51 percent—a 10-point drop since June.
"That's not a bad rating at all," he said, "but it indicates a huge decline, as people got to know Cory Booker."
Lonegan's "favorable" rating is 38 percent—a slight increase since June. Both men have seen their "unfavorable" ratings increase significantly.

Murray predicts record low turnout on Wednesday -- close to about a third of registered voters.
The Monmouth University poll is the first one to gauge public sentiment since the federal shutdown, which is led by the Tea Party and supported by Lonegan.