Survey: Most Americans Still Want Pathway To Citizenship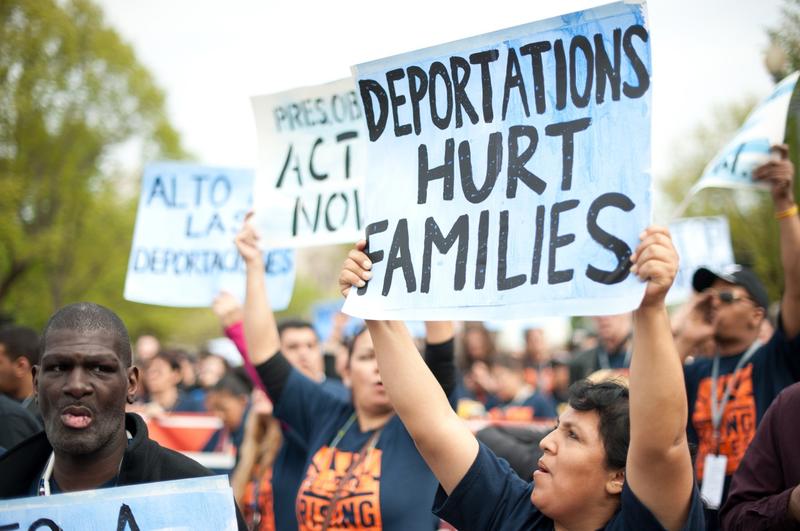 A new survey conducted by the Public Religion Research Institute and the Brookings Institution finds that 62 percent of Americans favor giving undocumented immigrants a way to become citizens.
An additional 17 percent said that undocumented immigrants should be able to become legal residents but not full citizens, and 19 percent said they should be deported.
Robert P. Jones, chief executive of the Public Religion Research Institute, discusses the survey findings with Here & Now's Jeremy Hobson.
Guest
Copyright 2014 WBUR-FM. To see more, visit
http://www.wbur.org
.