Surging Home Prices Mixed Blessing in Mott Haven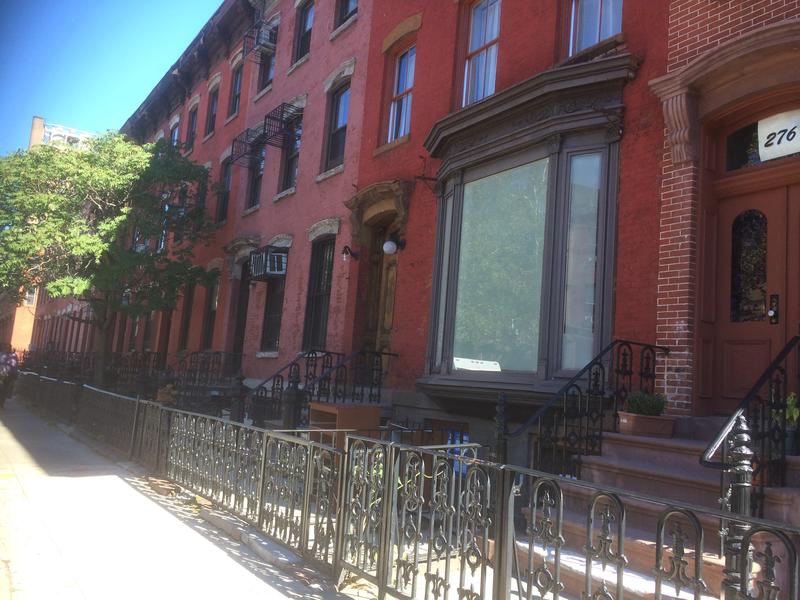 WNYC is taking a close look at New York City's affordability crisis, one neighborhood at a time. We're starting in Mott Haven in the South Bronx. It's an area that's struggled in recent years, but now it's seeing signs of gentrification.  That's bringing new opportunities but also challenges for residents — including the neighborhood's homeowners. 
Mott Haven remains one of the city's poorest neighborhoods. But the promise of new development, proximity to Manhattan, and soaring prices in Brooklyn and Queens are causing the housing market in this neighborhood in the South Bronx to heat up. Buyers who've been priced out of other boroughs are snapping up historic brownstones and row houses in the neighborhood, and speculators are swarming current owners with offers. 
This year the median home price in Mott Haven is $472,500, according to Jonathan Miller of the real estate appraisal firm Miller Samuel Inc. That's compared to $330,000 in 2015 and more than double what it was just six years ago. Some homes now sell for over a million dollars, less than the city's trendier neighborhoods, but a significant increase for Mott Haven. 
That means homeowners who bought their houses years ago are seeing their assets appreciate dramatically. Penny Lenyi and her husband purchased their home on Alexander Avenue for just $16,000 back in the early 1970s. Now it's worth much. But the increase in value also means an increase in real estate taxes. The city caps those increases as a protection for homeowners, but they can still add up over time, especially for people who live on a fixed income. According to public records, Lenyi's taxes will rise about $700 this year. "My dog has to go to the vet, I need some medicine for him, I've got a car, I need car insurance, fire insurance, my phone bill," she said. "It's really taking a toll on my social security."
Housing advocates say homeowners in other gentrifying areas have experienced similar challenges and faced consequences. If people fall behind on their real estate taxes, the city can put a lien on their property which is often listed publicly as part the city's annual lien sale.  That's like a red flag for speculators who will flood homeowners with lowball offers or try to trick them into signing over their deeds. If people stop paying their real estate taxes, there's also the chance of foreclosure. "We'd like to see more support for financially vulnerable homeowners to help them stay in place," said Caroline Nagy, from the Center for NYC Neighborhoods.
The de Blasio Administration is taking some steps to help homeowners. As part of its plan to rezone East New York, officials promised to create a "Homeowner Helpdesk" offering legal and financial advice to residents which could be a model for places like Mott Haven. City Hall and the City Council have convened a task force to review how the city's tax lien sales work.
Meanwhile, housing advocates like Nagy are calling for an income-based payment plan for poorer homeowners or a flip tax on homes that are bought and sold in a short period of time. Local leaders are also working on extending special "cease and desist zones" to areas where homeowners feel harassed by speculators. 
For the next few months, WNYC will be at the Mott Haven Library to talk about these and other changes in the neighborhood. If you live or work in the South Bronx, stop by, or continue the conversation online at #motthavenspeaks.