Supreme Court Won't Hear Menendez Corruption Appeal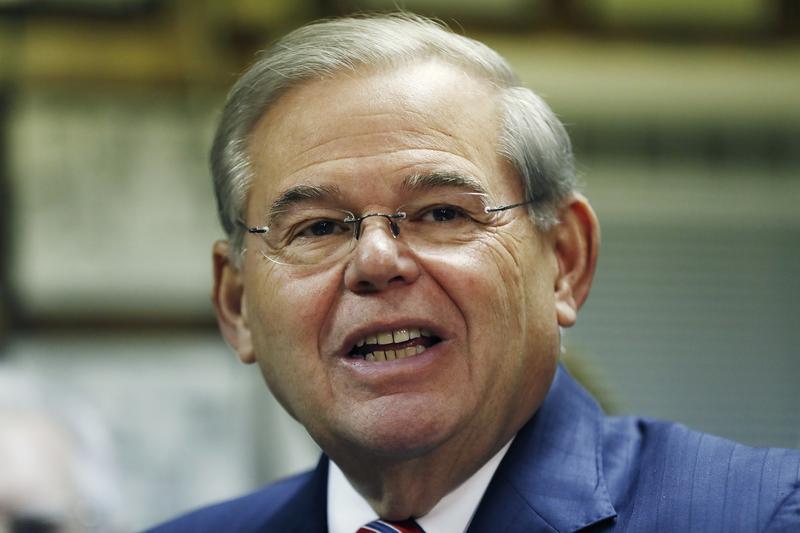 The U.S. Supreme Court will not hear New Jersey Senator Robert Menendez's appeal of federal corruption charges.
The decision, released with no comment Monday, means a lower court ruling will stand and Menendez is likely to face trial this fall.
Federal prosecutors have charged Menendez, a Democrat, with accepting more than $1 million in bribes and free flights from Florida eye doctor Salomon Melgen, a Menendez friend and donor.
The prosecutors accused Menendez of speaking with Medicare officials about a $9 million billing dispute with Melgen. Prosecutors also say Menendez asked the Department of Homeland Security about a cargo contract, and Melgen owned a business that scans cargo containers.
The 2015 indictment included 14 counts.
Attorneys for Menendez argued that he is exempt from the charges as a Senator under the U.S. Constitution's "Speech or Debate" clause, which is intended to prevent the executive branch for arresting a member of Congress for political reasons. A federal appeals court ruled that Menendez's activities weren't clearly part of his duties as a member of Congress.
Menendez's attorney says the senator will be cleared at trial, which is likely to begin in September.
"As the Senator has been saying for more than four years since the government began chasing these wild allegations," Abbe Lowell said in a statement, "he has always acted in accordance with the law. Sen. Menendez remains confident that he will be vindicated when all the facts are heard at trial.
"It's disappointing that the Supreme Court did not take this opportunity to set a clear, bright line of the separation of powers," Lowell said, "to ensure that Congress remains an independent and co-equal branch of government, free of interference and retribution from the Executive as the Framers intended."