The Takeaway
Critics, Supporters Take a Stand on Jeff Sessions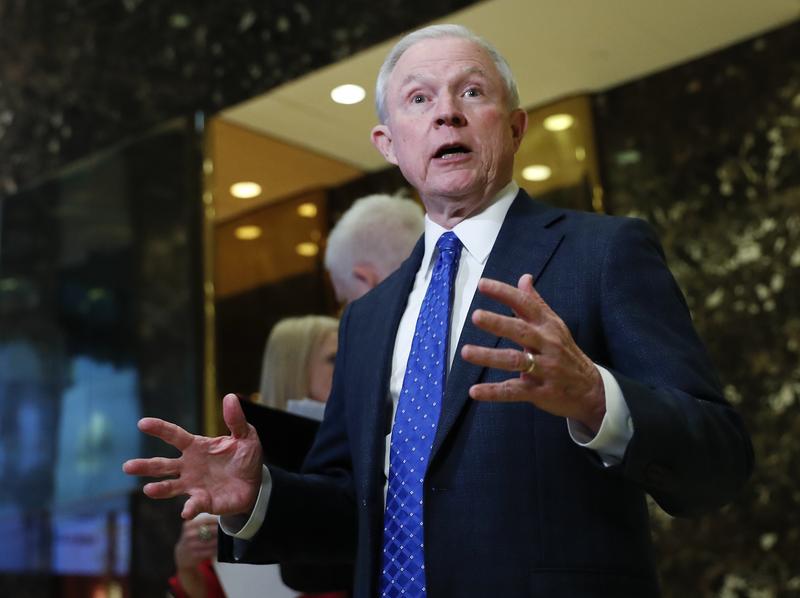 Click on the 'Listen' button above to hear this segment.
President-elect Donald Trump hasn't been sworn in yet, but the Senate is already getting to work on his cabinet picks.
Republican Senator Jeff Sessions of Alabama, Trump's pick for U.S. attorney general, goes in front of the Judiciary Committee today. It's highly likely that Sessions will be confirmed, but civil rights groups and even some of his fellow senators aren't making the confirmation process easy.
Nearly 30 years ago, Sessions went before the very same committee that he'll face today when he was up for a federal judgeship. The committee rejected Sessions for that position largely due to concerns over his views on race. 
Janai Nelson, associate director-counsel of NAACP Legal, explains why civil rights groups are against his nomination.
J.D. Gordon, a former Pentagon spokesman who has served as national security and foreign policy advisor to former Arkansas Governor Mike Huckabee and Donald Trump, worked for six months alongside Jeff Sessions on the Trump campaign and has publicly defended Sessions' nomination. He explains why he believes that Sessions is more than qualified to become attorney general of the United States.