Sunset Park Gets The Runway Treatment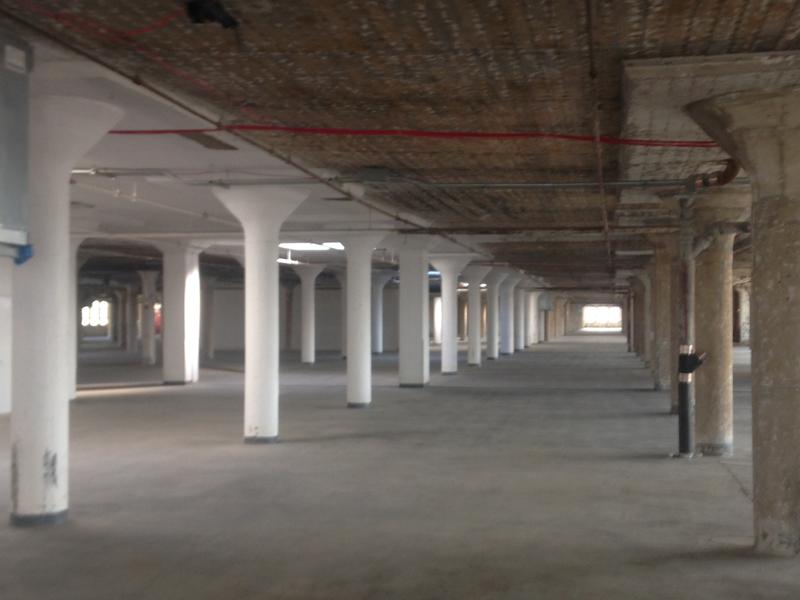 New York's Economic Development Corporation will invest $3.5 million in a fashion design and manufacturing hub in Brooklyn's Sunset Park neighborhood, city officials announced Thursday.
Called the "Manufacturing Innovation Hub for Apparel, Textiles + Wearable Tech," the space will house 20 to 30 small businesses, bringing together local designers and the people able to make their products. The project is the brainchild of Bob Bland, the 31-year-old founder of Manufacture New York, an incubator for independent fashion designers.
"It's going to have everything you need to take your idea and make it a reality, from putting it together to loading it onto a truck for delivery," said Alicia Glen, deputy mayor for housing and economic development. "This really symbolizes the entire fashion ecosystem."
The hub will occupy 160,000 square feet of Liberty View Industrial Plaza, an eight-floor industrial building on the Sunset Park waterfront. The former navy facility was transferred to the City in 2011 and subsequently leased to Salmar Properties, a private developer.
The de Blasio administration has expressed hope in stimulating an "innovation corridor" in the neighborhood, pouring economic development funds into largely derelict industrial spaces along the water. Glen cited a $10 million investment in Bush Terminal and $115 million for the BKLYN Army Terminal, both to expand light manufacturing spaces. Last month, the opening of Bush Terminal Park completed the transformation of a former brownfield site between 43rd and 51st into a waterfront green space.
As tenants, the fashion hub will target businesses threatened by rising rents and limited space in other New York City neighborhoods – like Johnny's Fashion Studio, a Manhattan-based apparel manufacturer whose lease is up next year.
"The likelihood of us being able to afford and survive in the Garment District is very slight," said Joann Kim. Her father, Johnny Kim, founded the studio 30 years ago.