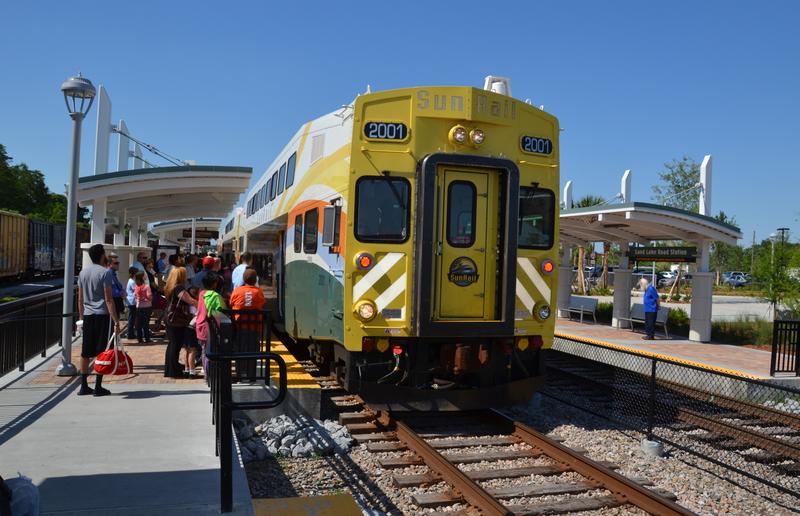 Estimated boardings on SunRail for Thursday and Friday last week were more than 10,000 both days — about twice the number predicted.
To cope with demand, Orlando's brand-new commuter rail service is adding an extra mid-day train, and Volusia County officials are adding weekday shuttle service to the DeBary station from two parking areas.
But ridership is expected to return to around 5,000 riders daily once passengers have to start paying in the middle of the month.
Meanwhile, Rep. John Mica says while he missed SunRail's inauguration, he's looking forward to trying out the train.
The Winter Park (FL) Republican, who previously headed the U.S. House Transportation Committee, says he's impressed with rider numbers so far.
Mica says he'll be watching closely to see what passenger numbers are like once the regular pay service begins.
"Maybe I could be one of the first paying customers," says Mica. "As soon as I can I'm going to ride the rails. I'm very pleased that so many people came together to make that project a success."
Mica says the key now is to make sure people can get to where they need to go once they get off the train — and to provide future connections to the airport and other major employment centers.