Sunday Night Airport Scare Yields Lessons on Terror Response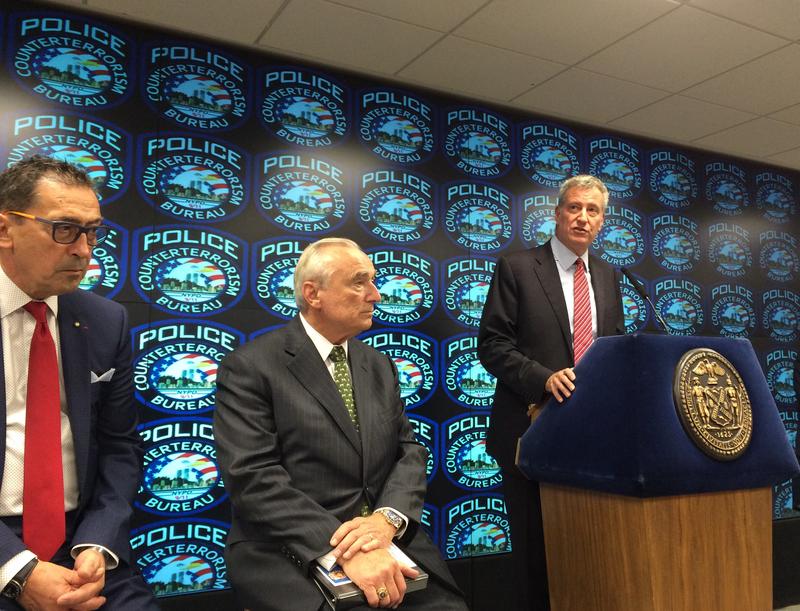 There were the 911 calls. The passengers and employees in Terminal 8 at John F. Kennedy airport hiding for hours under benches, in closets, behind counters, on the Tarmac. On an otherwise sleepy Sunday night in August, they were fleeing false reports of an active shooter.
"We all have to do better at the airports," Mayor Bill de Blasio said Wednesday during a press briefing about the city's push for full federal security grant money. The mayor added, "That means NYPD, that means Port Authority police, city, state, all working together."
The bi-state Port Authority runs all the region's airports, as well as the bus terminal in midtown, the World Trade Center site, the Path Stations and the ports. It has its own police force.
NYPD Commissioner Bill Bratton said when incidents occur on any of the Port Authority's turf, the Authority runs the show. Since there was no shooter on Sunday, Bratton said part of the challenge was communication.
"We are there to support them and respond to their guidance," Bratton said of the Port Authority, "and that was in effect on Sunday evening and that's all aspects of the event whether it's media relations, getting information out to you in the media, information to the public."
About 250 Port Authority and NYPD officers responded to the incident.
The Port Authority sent out a tweet reporting the false alarm about 10 p.m. Sunday. But that one message did little to quell anxiety among those in the terminal who had little information.
In statement Wednesday, the Authority acknowledged the communication was "inadequate."
"We are committed to improving our communications capability to provide appropriate and accurate guidance in these types of fast-changing situations without endangering the public," Port Authority Chief Security Officer Thomas Belfiore said in an email.
Bratton said the NYPD has invested substantially in its own social media outreach, "for just this type of event."
Governor Andrew Cuomo called for a "multi-agency team" to review the incident to improve the response going forward.