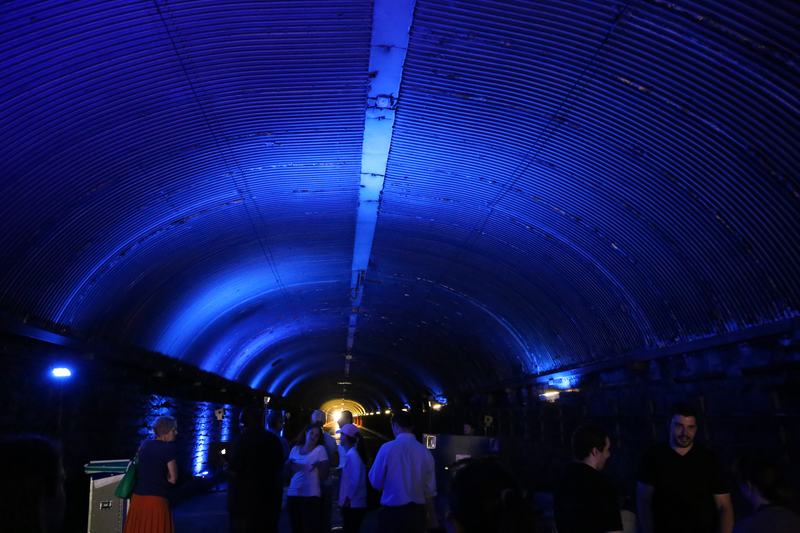 For three Saturdays this month, the sounds of car traffic in Midtown Manhattan's Park Avenue Tunnel will be replaced with...the sounds of crustaceans, fish, and glaciers.
It's part of the city's annual Summer Streets celebration, which closes off seven miles of Park Avenue to car traffic. Activities and performances are planned on stops along the route (see map below), but arguably the centerpiece of the event this year is "Dive," a sound installation by Norwegian artist Jana Winderen. According to the New York City Department of Transportation, the installation uses "sounds recorded from shallow to deep underwater environments in Greenland, Iceland, Norway, Russia, Canada, USA, Thailand and most recently around the equator in the Caribbean and the Pacific."
Dive will be open from 7 a.m. to 12:30 p.m. for the first three Saturdays in August. To see it, enter the tunnel at Park Avenue and 32nd Street.