Soundcheck
Summer '94: Notorious B.I.G.'s 'Ready To Die,' 20 Years Later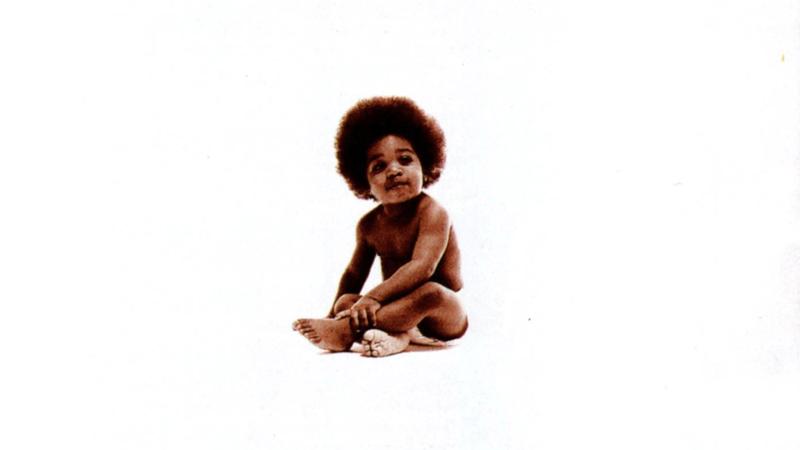 This summer Soundcheck is looking back to the summer of 1994 to explore the hits, defining albums and pop culture of 20 years ago.
In the summer of 1994, the hip-hop world was buzzing about a young new rapper from Bed-Stuy, Brooklyn, born Christopher Wallace. But by the time he released his debut full-length record, Ready To Die, in September of that year, we learned to call him Biggie Smalls, or the Notorious B.I.G., and occasionally, "Big Poppa." 
That song, the album's second single, "Big Poppa," not only gave him one of his namesakes, but established Notorious B.I.G.'s distinctive easy flow and autobiographical lyrics about drug dealing, violence and emotional struggles as a tonal template.
The song made Biggie a mega-star in the music world -- reaching No. 6 on the Billboard Hot 100, No. 4 on the Hot R&B/Hip-Hop Singles & Tracks, and No. 1 on Hot Rap Singles charts. And with other hits like "Juicy" and "One More Chance," the album itself quickly went platinum -- and certified 4x platinum by 1999. The record was the first issued by Bad Boy Records, the label co-founded by Sean "Puffy" Combs. And thanks to its smooth production and rich palette from Combs, Easy Mo Bee, Chucky Thompson, DJ Premier and more, it played a huge role in re-establishing New York as the vanguard of hardcore rap, a sub-genre that had been dominated for years by the G-funk of producer Dr. Dre.
But as popular and critically acclaimed as Ready To Die was in 1994, it's fair to say few could foresee that Biggie Smalls' death in 1997 would catapult it to legendary status -- still No. 134 on Rolling Stone's 500 Greatest of All Time. It remains one of the most powerful and influential hip-hop records of all time. Among those who were there at the time, was music and culture writer Dream Hampton, who was a friend of Biggie's and has gone on to produce several documentary films on him. In a conversation with Soundcheck host John Schaefer, Hampton reflects on her friendship with the Notorious B.I.G., and the lasting importance and legacy of Ready To Die.
"He's hardly ever not playing; he's always in rotation," Hampton says. "When you listen to urban radio, when you go to clubs, it sounds very modern, that album. And I can't think of an MC who's come along and does storytelling rap, who's done it better than [him]."
Dream Hampton, on "Things Done Changed" and its depiction of the crack epidemic:
"Big is describing the intergenerational schism caused by the billion dollar industry of crack. It's kind of like what rock and roll was to white teens in the late '50s and '60s: It separated them from their parents, it created a real wedge in the household. That happened when 15 and 16-year-olds started making more money than their parents and started acting accordingly.
"He's remembering an easier time in the '70s and '80s when we'd have backyard barbecues, hanging out on the block, listening to the same disco, the same funk and then this just total pivot around '85-'86 when these young boys started participating in the shadow economy of crack."
On contributing a lyric to "Me & My Bitch":
"I did contribute a line to 'Me and My Bitch.' He was asking me, 'What do you do when you're really mad at your boyfriend?' and I was like, 'I've hidden his car keys so that he couldn't leave in the middle of our argument' and so that made its way [into the song]."