Soundcheck
Summer '94: How 'Forrest Gump' Captured The Sounds Of The Sixties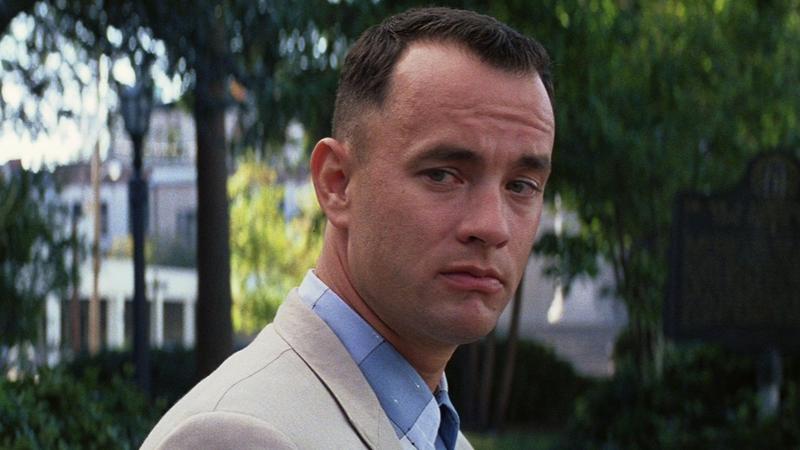 This summer Soundcheck is looking back to the summer of 1994 to explore the hits, defining albums and pop culture of 20 years ago.
Twenty years ago, Robert Zemeckis's huge blockbuster Forrest Gump had just premiered. Despite the film's immense popularity -- it won six Academy Awards, including Best Picture -- critics were torn in 1994. Some applauded Forrest Gump as a masterfully crafted and heartwarming film about one man's life as it intersected with tentpole events and rapid changes in American history -- JFK's assassination, integration in the South, Elvis's rise, the Vietnam War, John Lennon and "Imagine," and Watergate, just to name a few. Other criticized it for its shallow reading of the 1960s, a complicated and turbulent decade. 
But as divisive as it may be, most can agree one aspect of the movie: its soundtrack. The two-disc package included 35 songs -- not even the full number from the film -- collecting some of the most memorable folk R&B and classic rock hits of the 1950s, '60s, and '70s. It remarkably held the No. 2 spot on Billboard charts for nearly two straight months that summer.
In a conversation with Soundcheck host John Schaefer, Kristen Meinzer and Rafer Guzman -- from The Takeaway's Movie Date podcast -- pick their favorite songs from the film and discuss where the score falls into the trap of cliche.
Kristen Meinzer: "The other day I was in the car and the song 'Running On Empty' came on and I actually did not think of Jackson Browne; I thought about Forrest Gump. And this scene is perfect. It's not just about running, its about America, again. We see all the great landscapes of America. We see even when you're running away you're running into our great nation and our great nation is embracing us."
Rafer Guzman: "One of the songs this really speaks to the way this movie, over-simplifies everything, to me, is 'Sweet Home Alabama,' which plays when Jenny and Forrest are back home in Alabama. And I just feel like that's a really complicated and contentious song, with a really complicated back story -- a lot of muddled messages about race and the South, which just becomes this feel-good, warm embrace."
Rafer Guzman: "To set the scene, it's when Forrest Gump is pushing Lieutenant Dan, who has lost his legs. They're crossing a New York street, a taxi cab almost runs into them, and Lieutenant Dan bangs on the hood of the car and says, 'Hey, I'm walking here,' which is a replication of the scene from Midnight Cowboy with Dustin Hoffman, and they're playing the song, 'Everybody's Talkin',' but its just another simple pop culture reference that doesn't have anything to do with a movie about a male prostitute living in NYC."