Sugar Ray Robinson Tribute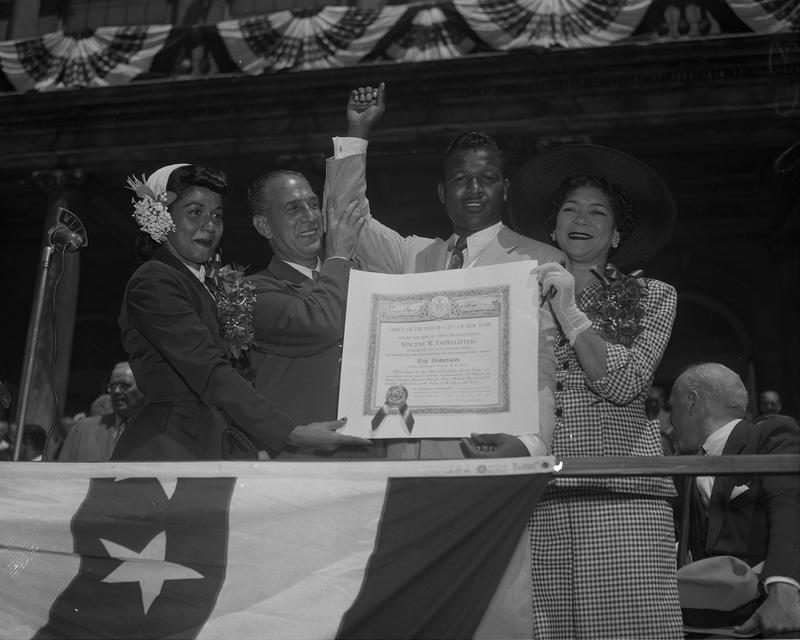 This episode is from the WNYC archives. It may contain language which is no longer politically or socially appropriate.
Speeches and ceremony to greet Sugar Ray Robinson on his return from England after losing his middleweight championship to Randy Turpin. Walter Winchell thanks Robinson for his contribution to cancer research funding efforts a year earlier; he always conducts himself like a champion. The New York City scroll for distinguished public service is given to Robinson. WNYC's Tommy Cowan describes Robinson's appearance and manner, talks about baseball. During his speech, Robinson talks about losing his title and promises to get it back. PAL Glee Club performs.
Audio courtesy of the NYC Municipal Archives WNYC Collection
WNYC archives id: 69451
Municipal archives id: LT486