SchoolBook
Success at 10: Longtime Students Look Back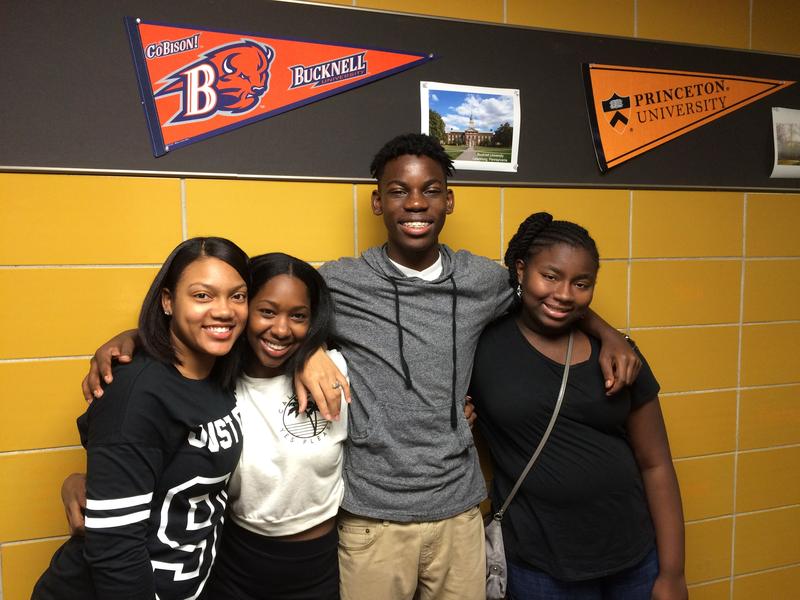 The Success Academy Charter Schools network has grown at a rapid pace over the last decade. As the largest charter network in New York City, it operates 41 schools serving 14,000 students from kindergarten to high school. It is essentially a separate school district co-existing alongside New York City public schools (which serve almost 100 times more children), one which borrows both from discipline-oriented parochial schools and private, college-prep schools.
As Success celebrates its 10th anniversary, WNYC spoke with students who have been there from the start. Full disclosure: the students were selected by Success administrators. Still, we think they offered a more nuanced look at Success than the typical news story about charter-school controversies and political rallies.  
Click on the player to hear it straight from Success students.
The first Success Academy charter opened with 157 students, chosen by lottery, in 2006. Today, 52 of those students are tenth and eleventh graders at the Success Academy High School of the Liberal Arts, located in a shared public school building on E. 33rd Street and Park Ave. in Manhattan.
The network noted its attrition rate was about 10 percent a year, less than many district schools but higher than some other charter networks. Unlike many charters, Success does not fill its empty seats or take new students after fourth grade, arguing the new kids would not be able to keep up. 
So, with its first, small cohort beginning the college-application process, Success faces a big question: how will these students fare outside of the Success community? 
Principal Andy Malone said his high school students needed to learn how to handle independent work assignments and unstructured time during the school day in order to succeed in college. 
"What we're currently seeing in the charter sector is a huge issue with college persistence and college graduation," Malone said. "So we're trying to model classes to resemble collegiate rigor" with more writing and discussion. 
He said the high school borrowed ideas from private schools and public schools such as Brooklyn Latin. 
The high school teachers still use highly structured lessons, which sometimes include digital stopwatches on a whiteboard to help them with pacing, but students also have blocks of free time for getting extra help or doing homework. There are more electives and after-school clubs, even a high school musical. (This year's production is "Fame.") 
"They're giving us a student government," said Ananda Shannon. "We're starting a step team. We just started an a cappela team." 
Older charter school networks like KIPP and Achievement First have faced similar growth issues when it comes to preparing students for college, which you can read about here and here
The first group of Success students will graduate in 2018. In its second decade, the network aims to open a dozen high schools to keep pace with the expansion of Success elementary and middle schools.