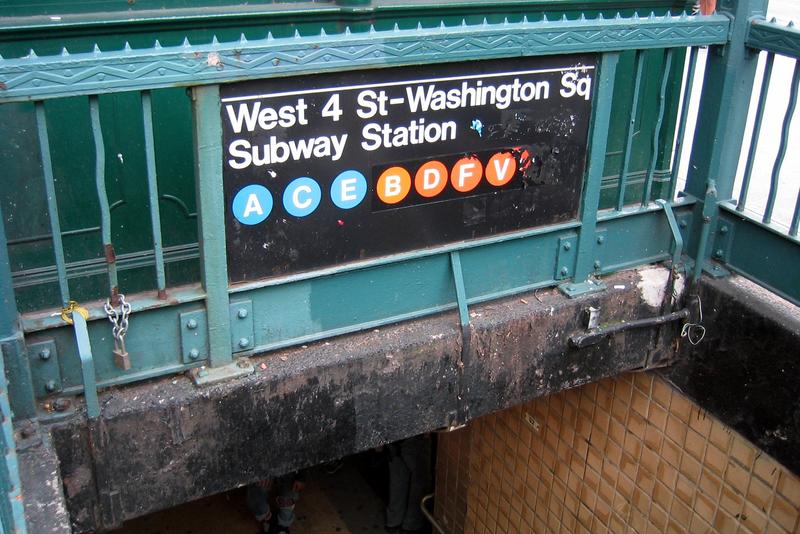 An A train traveled uptown on the downtown track earlier this month with passengers on board. In the Aug. 11 incident, first reported by the New York Daily News, a train operator drove from Canal Street past the Spring Street station and stopped when she saw the headlights of a southbound A train in the West 4th Street station.
Signal problems on the A/C had caused a backlog down the line, said MTA spokesperson Adam Lisberg. The operator was supposed to offload the train's passengers and pull into a siding, he said.
"That was the intention. What ended up happening was that the train just ended up going northbound on the southbound tracks. Why? That's what's under investigation," Lisberg said.
There was little danger to passengers, Lisberg said. All southbound trains were being held in the station, he said, so while "this train was going uptown on the down track, there were no trains going downtown on the downtown track." The operator of the A train was moving "at reduced speed under extreme caution," he added, meaning that the train was traveling at a speed slow enough to avoid a collision.  
A dispatcher tried to reach the operator by radio, but was not able to communicate with the crew, according to news reports. The MTA's safety division is still investigating the incident, and will explore whether radio communications were a factor.
Upgrades to the subway radio system have been planned for years. In 2010, New York City Transit awarded a $118 million contract to Science International Applications Corporation, to upgrade the system's VHF communications. But that contract was rejected (pdf) by the office of comptroller Thomas DiNapoli, amid questions about SAIC's involvement in the CityTime consultant scandal. SAIC paid more than $500 million in penalties and restitution in 2012, following an in-depth fraud investigation by the U.S. Attorney's office.
The contract to "replace the obsolete NYCT subway radio communication system" was reallocated in February of 2012, according to MTA budget documents. The project is now budgeted at more than $210 million, and is slated to be completed by July of 2016.