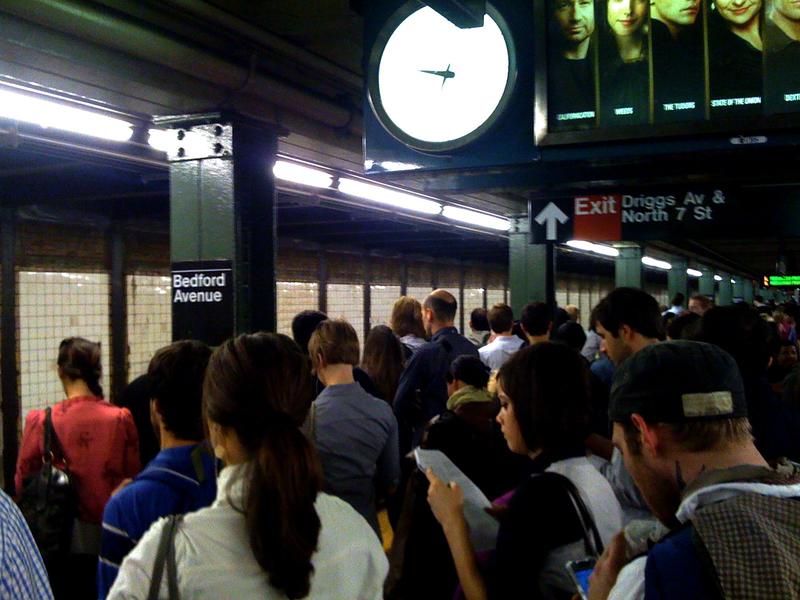 More people rode New York City's subways last year than any time since 1949 — and Brooklyn is one of the reasons for the boom.
It had the largest borough-wide average weekday ridership increase, with the L, F and G lines all experiencing substantial growth.
The MTA says last year's subway ridership of 1.7 billion was the highest since 1949, and weekday ridership of 5.5 million was the highest since 1950.
Bus ridership showed a bit of rebound in 2013 after five years of flat numbers. Annual ridership had been hovering around 120 million since 2008, but that number jumped to 125 million people last year.
The number will be hard for MTA Bus to match this year because of multiple snowstorms. New York City Transit president Carmen Bianco told authority board members that ridership decreased more than 9 percent in January 2014 compared to January 2013, which caused revenue from fares to drop by $1.9 million.

January subway ridership remained essentially the same as the year before. But the cost of running the subways and buses jumped by $33 million dollars during the month. Bianco said most of the money was spent on overtime as workers cleared tracks, put chains on bus wheels and generally kept the system up and running during the storms.
For more information on ridership numbers, go here.