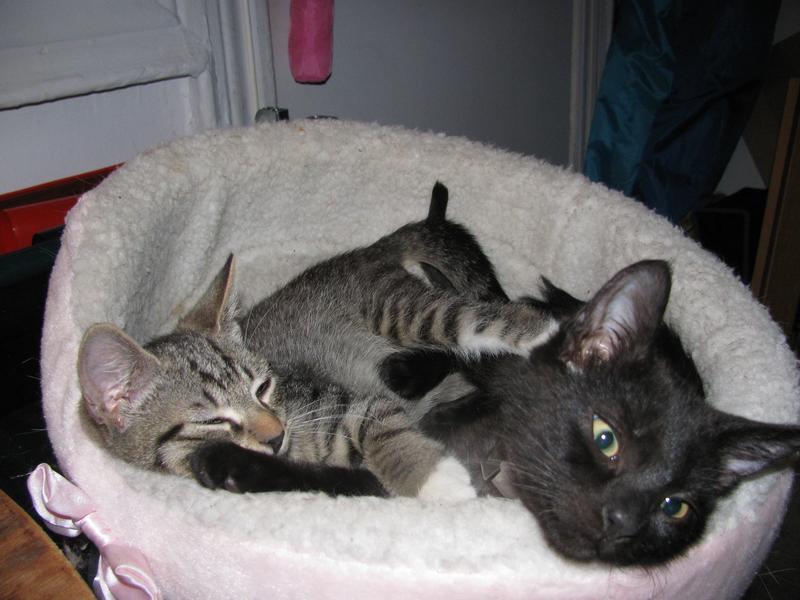 The so-called subway kittens -- who caused train service to be briefly halted in Brooklyn earlier this year -- are now old enough to be adopted. But get in line: the duo already have a long list of suitors.
New York's Animal Care & Control, which is sheltering the cats, calls the pair "arguably the most famous kittens in New York City history" and describes them as "playful and sweet kittens, whose trouble-making days aren't entirely behind them (though the trouble they're up to now is on a much smaller scale than the kind that made headlines over the summer)."
Arthur/NYAC&C
Those headlines came in August, when the two kittens were seen on the tracks of the Church Avenue station. Service was suspended for two hours while a rescue effort was mounted. Eventually, the cats were corralled and fostered for several week in Brooklyn.
But reputation as escape artists be damned: as of Friday afternoon, a spokesman for New York's Animal Care & Control said nearly 40 people had inquired about the pair.
August/NYAC&C
Those interested in adopting both Arthur and August—the AC&C says the pair must be adopted together—are encouraged to email adoption@nycacc.org. And if they're not available, the shelter says "there are currently many other kittens and older cats who need loving homes."