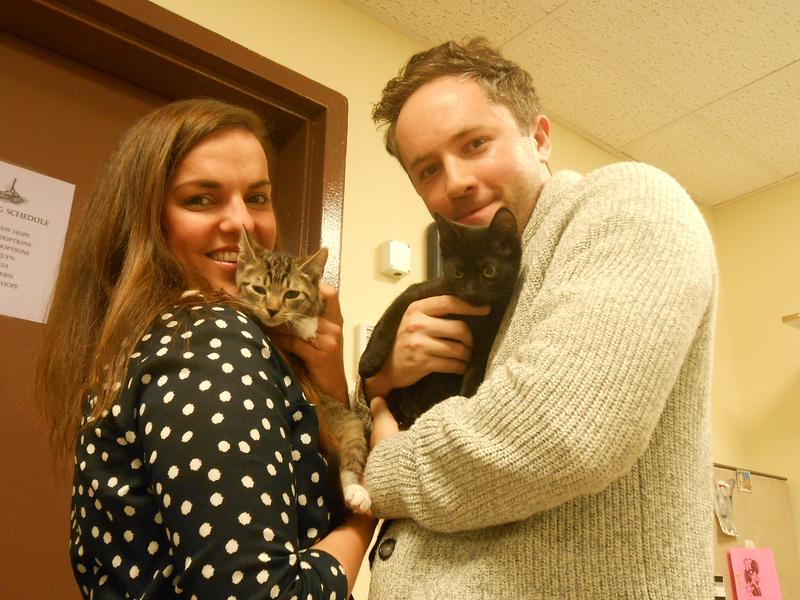 Arthur and August, the subway-delaying felines whose escapades briefly halted service at one Brooklyn station this summer, have been adopted.
The kittens had been sheltered at New York City's Animal Care & Control, will be heading back to Brooklyn.
Arthur and August (image courtesy of Katherine Lynn)
A statement from the AC&C reads: "August and Arthur were adopted together and are now in a loving home.  They quickly warmed up to their new environment and started exploring their new surroundings almost immediately."
Image courtesy of Katherine Lynn
At any given time, AC&C has nearly 200 cats and kittens available for adoption at any one of its three shelters in Manhattan, Brooklyn and Queens. View them online or visit one of their shelters.