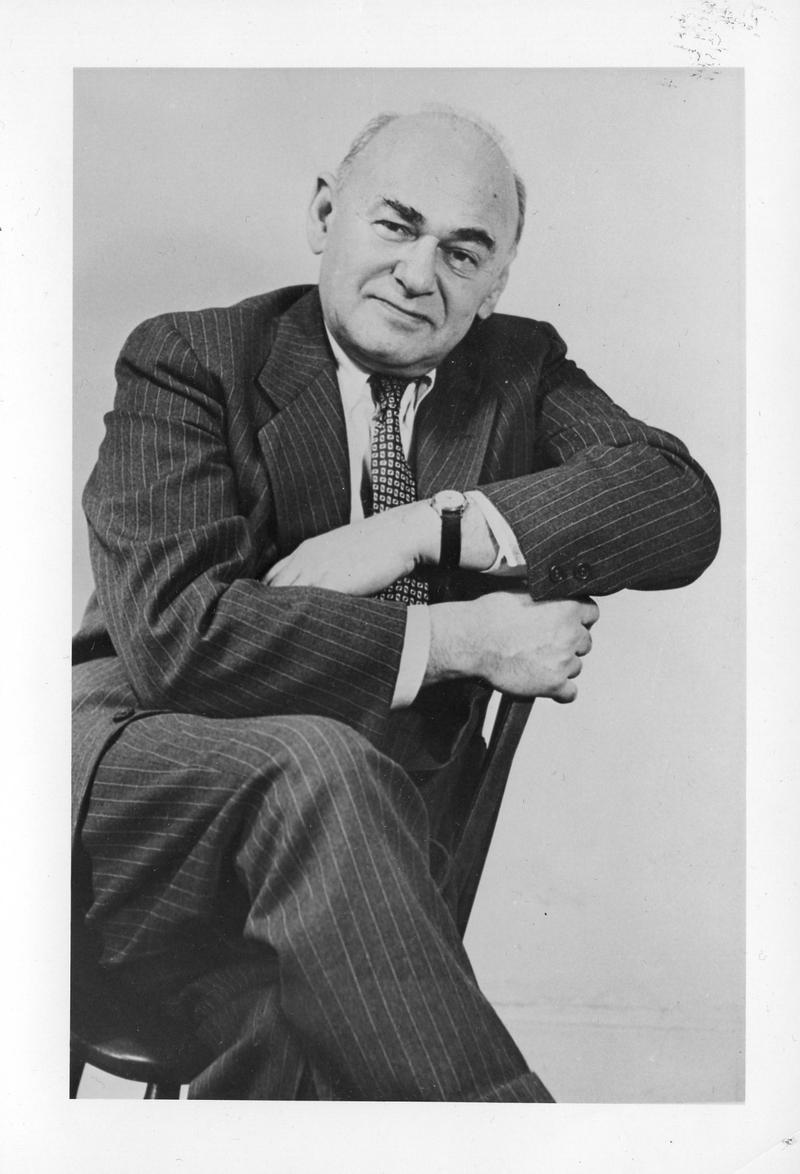 This episode is from the WNYC archives. It may contain language which is no longer politically or socially appropriate.
Seldes speaks about General Electric's plans to create a subscription television service. There is a system to get television without using the air used by present broadcasters, but some believe this matter should be settled by Congress rather than the FCC.
Seldes says that the service will certainly not be available for at least a year, as the FCC must study volumes of written reports and hold public hearings before decisions can be made.
Seldes then moves on to talk about the Arts and consumer selection. He notes that there isn't a wide selection of popular arts available because they must all be so average in order to appeal to the largest number of people. He uses as an example Milton Burl and Jackie Gleason, who he calls "very much the same person with minor variations."
He also talks about taste and morals. He says that we are becoming torpid as a result of our drone-like city lives and looking at nothing but tabloids, television and movies.
Audio courtesy of the NYC Municipal Archives WNYC Collection
WNYC archives id: 70651
Municipal archives id: LT6374