SchoolBook
Students Take the Floor in Q&A with School Leaders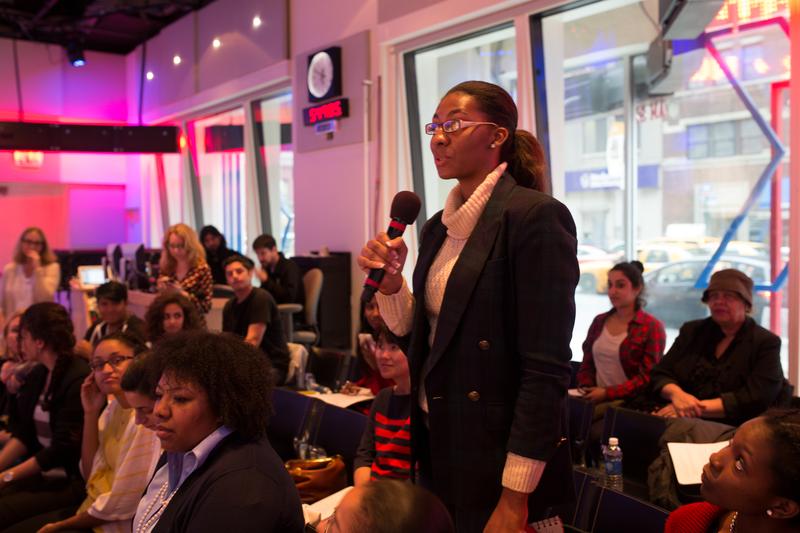 Students from a range of high schools got a chance last week to take their questions and concerns about the school system straight to educators in charge.
They pressed Deputy Chancellor Dorita Gibson about tests and the role of standardized testing. They heard that City Council member Daniel Dromm, the chairman of the Education Committee, wanted to reduce the ratio of students to guidance counselors to 250:1.  Principal Gloria Rosario, from West Brooklyn Community High School, said that, thanks to students, teachers got constant feedback, regardless of changes made to the teacher evaluation system.
The general theme of the May 28 event was student engagement. Many students said they lost interest in school or a particular class because of poorly trained teachers. They also bemoaned the focus on test prep that has come to dominate many school hours. Several fondly recalled using rap music as a tool to learn new concepts, with one student from Cardozo High School rapping the song she wrote in seventh grade about the health risks of cigarettes. It's all right here, in this video:
Other schools represented at the event included Brooklyn Tech, Dewitt Clinton High School, Urban Assembly for Law and Justice and the High School of Fashion Industries.
This event was made possible by American Graduate, a public media initiative supported by the Corporation of Public Broadcasting.