The Takeaway
No Safe Place: Ferguson Postpones Start of School Year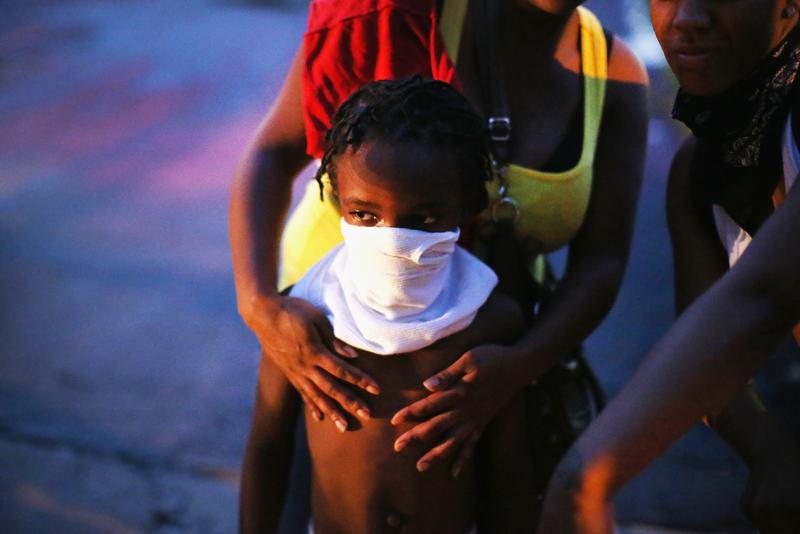 At least 30 people were arrested last night in Ferguson, Missouri, as unrest continues over the death of 18-year-old Michael Brown.
On Monday, Governor Jay Nixon lifted the city curfew, a move that coincided with the deployment of the Missouri National Guard. Attorney General Eric Holder is expected to arrive in Ferguson on Wednesday to meet with agents overseeing the federal investigation into Michael Brown's death.
President Barack Obama addressed the growing tensions in a press conference Monday afternoon. 
"Ours is a nation of laws: Of citizens who live under them and for the citizens who enforce them. So, to a community in Ferguson that is rightly hurting and looking for answers, let me call once again for us to seek some understanding rather than simply holler at each other. Let's seek to heal rather than to wound each other. As Americans we've got to use this moment to seek out our shared humanity," the president said.
But for those living in communities where unrest and distrust continues to weigh heavily in the air, and a greater law enforcement presence does not necessarily equate to peace, and some school districts have now closed—putting classes on hold in order to prioritize student safety.
The decision to cancel school is one Scott Spurgeon, superintendent of the Riverview Gardens School District, made on Monday. Spurgeon oversees the school district that includes the location where 18-year-old Brown was shot.
Combined with recent events, the closure has left parents like Melissa Baird Fitzgerald in desperate need of hope. In response, Fitzgerald organized the "Parents for Peace" Facebook page to welcome students on their first day despite the uncertain start of the school year.