SchoolBook
Student Experiments Launch into Space. Outer Space.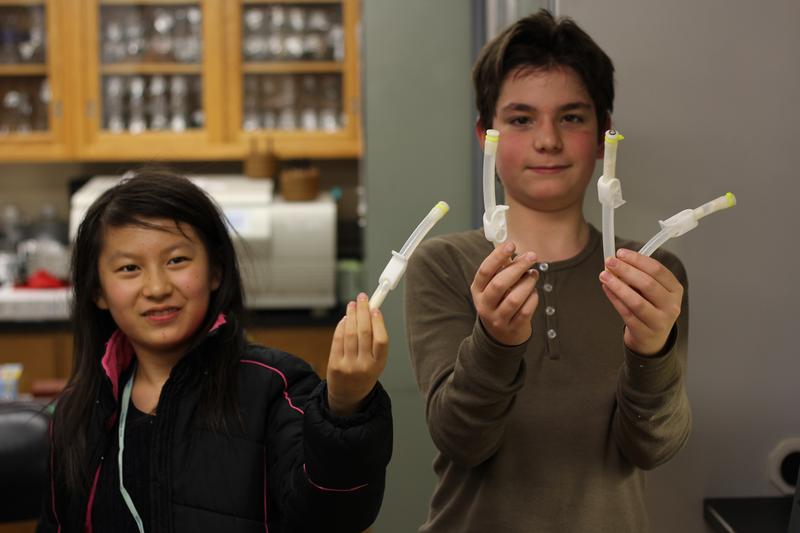 Small tubes of powdered milk and mushroom spores sped into earth's orbit on Thursday as part of science experiments conducted by two groups of New York City students.
High school students from the Bronx High School of Science and a middle school team from NEST+m won a national competition to hitch their research to a rocket carrying supplies to the International Space Station. The launch went smoothly; astronauts should receive the payload this weekend.
Science teacher Zach Vine became a champion of the program when he was teaching at NEST+m and helped bring it to the school's network, Children First Network 201 which also includes Bronx Science.  Now an interim acting assistant principal at P.S. 123 in Brooklyn, Vine said he continues to work on the project.
"For me, it's personally satisfying to see the work I did with my students come to fruition and to see their ideas actually take flight and be launched up into space," he said. "For New York City public schools, this has got to be a first."
The Bronx Science students are studying the growth of mushrooms in micro-gravity. The middle schoolers are looking at how bacteria grows in milk, in space and on earth, to understand the differences. 
Astronauts will help the students by mixing ingredients on designated "crew interaction days," Vine said. Teams can monitor the experiments online.
"Once the experiment is returned to us," he said, "we will analyze the samples and share our results with the scientific community."
The Student Spaceflights Experiment Program is a STEM education effort connecting students to the International Space Station.