SchoolBook
One Student's College Plans: Study Hard and See the World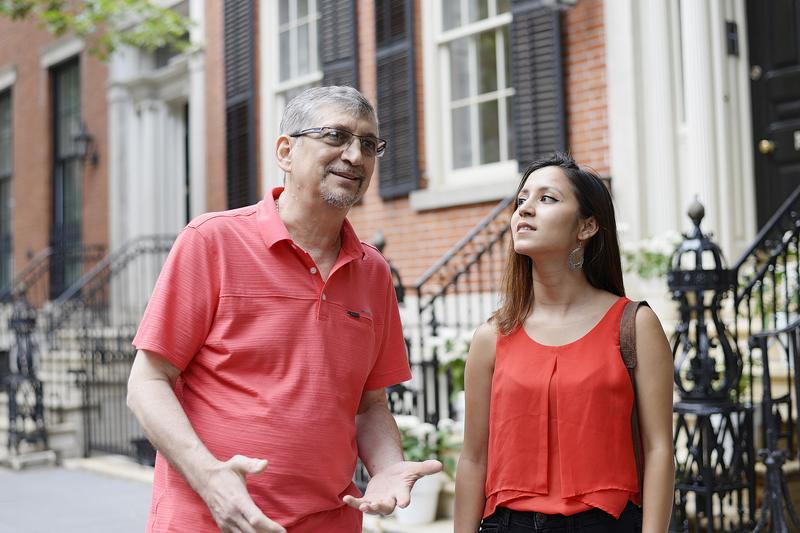 Sumitra G.C. is heading to Fordham University this fall armed with academic discipline and a list of clubs that she intends to join: the Model United Nations, the mock trial team and the commuter club, among others.
"I want a lot of experiences," said G.C. (her family goes by this shortened version of her last name). "I want to do abroad studies. I want to learn languages. I want to make friends."
G.C., who emigrated from Nepal in 2014, graduated in June from Grover Cleveland High School in Queens. After two years at the school she left with college-ready accomplishments, including a 4.0 grade point average and enviable SAT scores. She also served as captain of the school's Science Olympiad team and recently became a certified emergency medical technician. Math is her favorite subject; she named her calculus teacher as someone who made a difference in her life. 
But research shows that even the most dedicated or ambitious teenagers may need added supports as they move from high school to college, particularly students from low-income families.
G.C. will be one of seven rising college freshmen receiving financial, academic and social support from the organization Scholarship Plus throughout college. Scholarship Plus has a relationship with New York Public Radio, which offers students in the scholarship program paid internships.
"There's a special spark in all of these students that Summi had, and you see that she wants to succeed," said Kate Fenneman Stokes, program manager for Scholarship Plus. "And you want to help her get there."
Stokes pointed to numbers from the National Center for Education Statistics showing that even high-achieving students from low-income families are far less likely to complete college than their more well-off peers.
The program provides financial help, up to $8,000 a year. Program counselors monitor students' progress and check in with them frequently by text, email and video chat throughout the academic year. Stokes said the program has had three years of college graduates, all of whom graduated in four years.
G.C. acknowledged she was a driven student, especially as a young immigrant whose family fled a political crisis in Nepal. Even now, living in Queens, she said her parents "avoid small luxuries" to give their children opportunities, even if it means her mother forgoing spending money on lunch or a bubble tea.
"I know studying is the only way to repay what they have done for us," G.C. wrote of her parents in her essay for Scholarship Plus.
G.C. said she intended to major in political science while at Fordham, and find ways to travel and see the world.