Stringer Slams Pace of Change Under de Blasio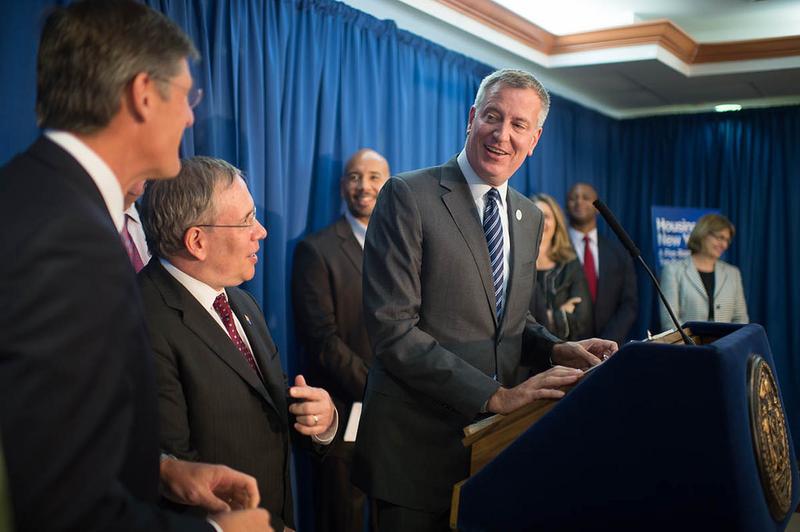 City Comptroller Scott Stringer had some tough talk for City Hall on Thursday as he considers a possible mayoral bid next year.
While Stringer echoed many of the themes that have come to define Mayor Bill de Blasio's administration – combating economic inequality and expanding opportunities particularly for people of color – he warned City Hall was not acting fast enough to address troubling economic indicators on the horizon.
"Our job growth slowed significantly last quarter, and our personal income tax collections were down more than 5 percent year-over-year," said Stringer. "That's why right now we have to pick up some speed and move forward at a pace of change that matches the scale of our ambitions."
Stringer's policy proposals include tripling the city's contribution to the Earned Income Tax Credit for low-income New Yorkers, a move that would require city and state action.  
He also called the city's current investment in minority and women-owned businesses, "a disgrace"; they receive just over 5 percent of $14 billion in city spending.
While he credited the mayor and City Council for making changes to the city's zoning code to encourage the development of more affordable housing, Stringer said, "It's not enough to solve a challenge of this magnitude. It's just not."
Stringer proposed creating a so-called "land bank" that would allow the city to acquire vacant property and build affordable housing in its place.
Speaking on the Brian Lehrer Show, Stringer slammed the de Blasio administration's handling of the Build it Back program, which is still working to raise and rebuild homes damaged by Sandy in 2012.
On the last anniversary of the storm, de Blasio said the program would be complete by the end of this year, a goal the administration is not expected to meet.
"I'm very disappointed the city is not going to meet its Sandy housing goals," Stringer said, "This is just a scandal and people have suffered."
"These are the kinds of critiques you make when you have never run anything and don't know what you're talking about," the mayoral press secretary Eric Phillips said in a statement.  
"Mayor de Blasio's building affordable housing at a record pace, jobs are at an all-time high, crime is at a record low, graduation rates are up, and we're on target to meet the most ambitious goal on [minority and women's] contracts our city's ever had," said Phillips.
Stringer was asked repeatedly on Thursday whether he planned to mount a primary challenge against de Blasio in 2017. He met each inquiry with a pivot saying for now Democrats needed to focus on the upcoming presidential election.
But he also refused to rule anything out.
"People are telling me we are not doing enough," Stringer said. "There's an urgency."