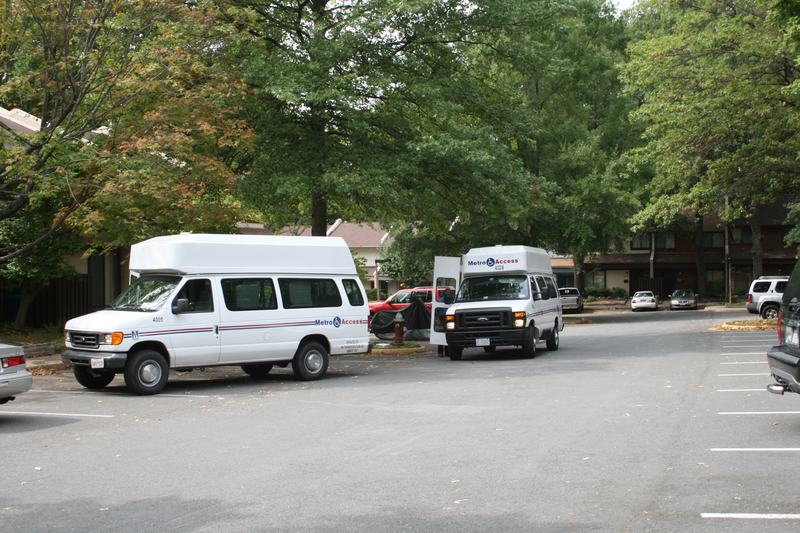 MetroAccess may be on the verge of its first strike, potentially stranding the hundreds of disabled residents who rely on the service for their daily appointments.
Walk into Art Enables—a gallery and studio on Rhode Island Avenue NE—and you'll find 57-year-old Clem Evans quietly painting. For Evans and the other 32 self-taught artists who come here two or three times a week, MetroAccess is their lifeline. Without it, the two-time stroke victim says he would just sit at home without his brushes and colors.
"If I try to go by myself, it might take me a long time to get here, and if I walk on a sidewalk I might step in a pothole," he says.
The contract between the union for the 450 MetroAccess workers and the contractors that run the service expired June 30. The union claims the contractors want to cut the workers pay in a new contract. Mary Liniger, the executive director of Art Enables, says a strike would prevent her clients from getting to the studio to paint—but she can't seem to get a straight answer from anyone as to whether a strike is imminent.
"Not only can the artists not get to their job, this is a place of identity for our artists," Liniger says. "This is their job and their work. What will happen during the day? Will people just sit at home? There are a lot of people with disabilities in D.C. and so they really do rely on MetroAccess. It's alarming. We've left some messages and the contractors we've talked to, it's been very, very confusing. No answers."
Metro released a statement saying that MetroAccess service is provided under contract by several vendors. The statement says officials with the transit authority are in contact with the vendors and have expressed their expectation that those vendors continue to deliver safe and reliable service for the MetroAccess customers who depend upon it.
WAMU 88.5 reached out to one contractor, Veolia Transportation, but calls were not returned. Union president Wayne Baker also did not respond to requests for comment.