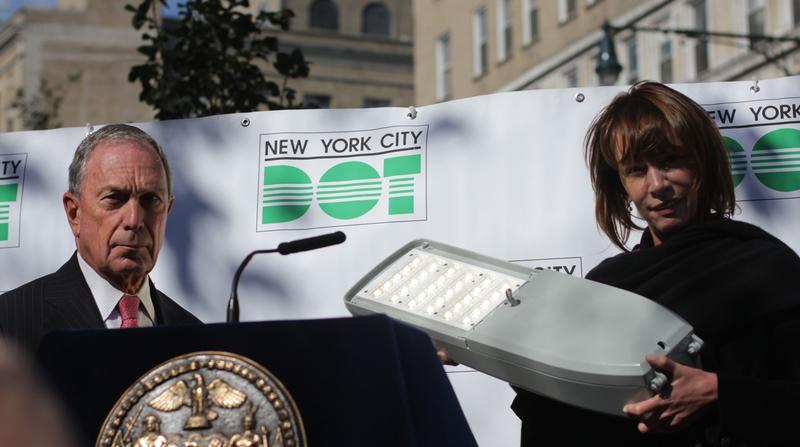 The yellow-tinted streetlights gracing much of New York may cast Halloween-appropriate lighting, but the city will be jettisoning them in favor of brighter, more energy-efficient bulbs.
City officials announced Thursday that light-emitting diodes will replace the bulbs currently in some 250,000 streetlights that shine down on roads, highways, bridges, sidewalks and park trails. The four-year-long project will cost $79 million and save an estimated $14 million in maintenance costs and energy use -- making the decision to retrofit, as Mayor Michael Bloomberg put it, a "no-brainer."
Plus the new bulbs will be an aesthetic improvement over "the yellowish almost horror-movie-like light (emitted) from the current high-pressure sodium lighting that we use now," said DOT head Janette Sadik-Khan. 
The new LED bulbs have already gone into most traffic and many pedestrian crossing signals and are in the historic reproduction lights lining Central Park walkways and much of the Eastern Parkway median. They also hang on the 'necklaces' above the Brooklyn Bridge and are being phased into the other East River crossings, too.
Bloomberg and Sadik-Khan said New York is the largest city in the United States to switch over to LED's.
The bulbs and the housings that contain them are made in North Carolina.