Street Artists Say New Second Avenue Stations Are Not Welcoming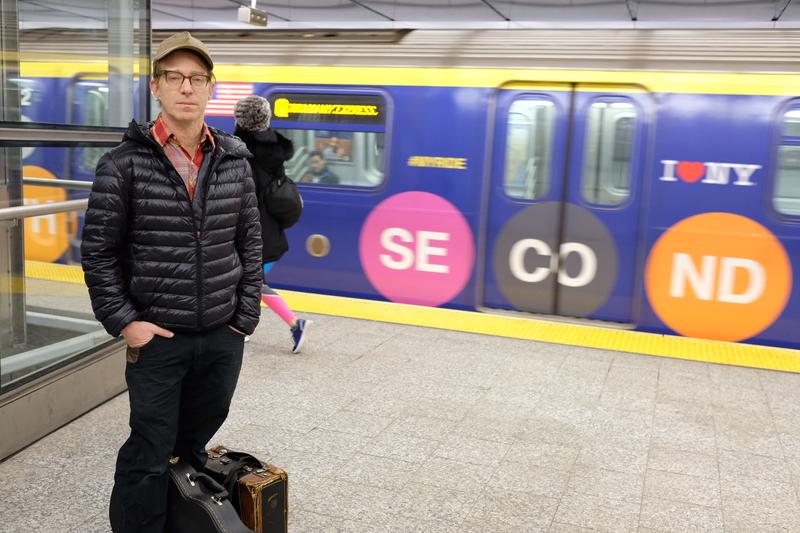 The three new Second Avenue subway stations have been praised for being clean, modern, and having great public art. But street buskers aren't finding the stations quite as welcoming. Several have reported that police told them they couldn't perform at those stations.
Marc Orleans, who plays bluegrass on his mandolin, has been busking at subway stations for nearly a decade. This week he was at the 72nd Street station playing with a friend when two officers approached him.
"We'd just started playing and tips started to come in immediately, and two police officers came down the stairs in front of me and immediately told me I was required to have a permit to play here," he said.
Orleans, who's received multiple summonses in the past, whipped out a copy of the MTA's policies and showed highlighted portions to the officer.
"He said, 'Well I could subjectively say that you're blocking movement.' That's when I reached for my camera and said 'I'm going to film this encounter if you don't mind sir?' And then he asked me to strike a deal with him and to go and play upstairs," Orleans said.
The MTA's rules state that artist's performances can't block access to escalators, stairs or elevators or be within 25 feet of a station booth or card machine. And musicians can't use amplification.
"Our officers work to protect the rights of everyone who lawfully uses the transit system – artistic performers and commuters alike," NYPD Transit Bureau chief Joseph Fox said in a statement. "This often means a balance between protecting the uniquely New York experience performers provide, while at the same time ensuring safe passage for subway riders."
Orleans said a day after his encounter with the officers he spoke with, one of them was amicable and understanding, and allowed him to play on the subway platform.