Street Art and Horse Racing Merge at Aqueduct
What do horse racing and street art have in common?
That's the question 14 international artists hope to tackle, in a new exhibition opening at the Aqueduct Racetrack in Queens Saturday.
Artist Joe Iurato organized the show. He said much of the work is inspired by the past, including memories the artists have of racing, as well as hundreds of vintage horse racing photos taken at the track. He said he wanted to make sure the artwork had an authentic feel that pays reverence to the history of the track.
"It's gritty, it's bare, it never tried to be something that it wasn't, in all these years," he said. "I can only explain it as, you can feel the years gone by...and it really reminds me of the urban environment."
The group decorating the space at the track include street artists from South Africa, Italy and Sweden.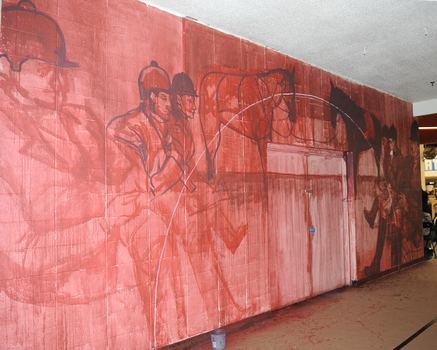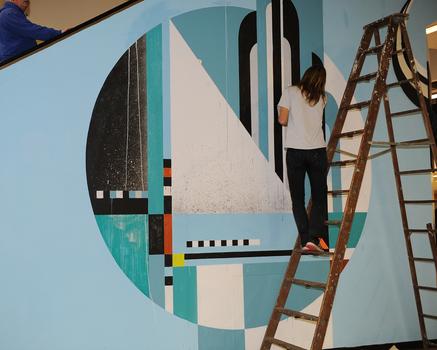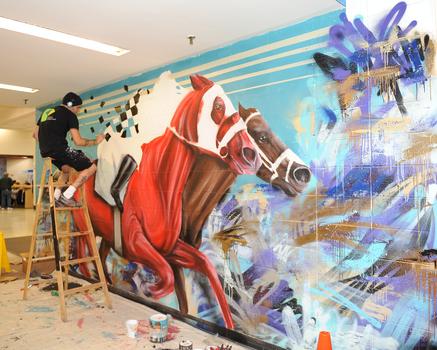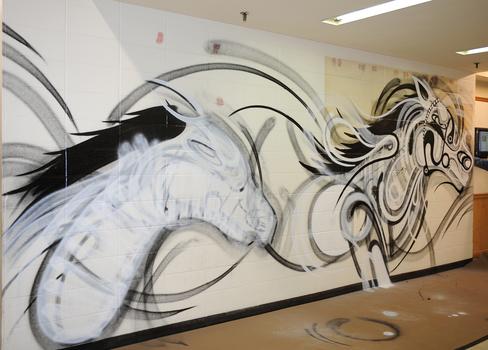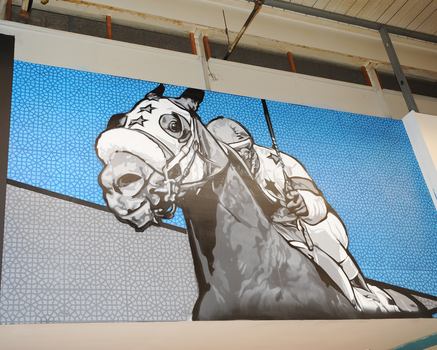 of