Dan Pashman, host of the Sporkful podcast, loves Smorgasburg, the food market held every summer in Williamsburg on Saturdays and in Brooklyn Bridge Park on Sundays. But with dozens of vendors selling food ranging brisket to banh mi to kim chee hot dogs to French macaroons to papusas, you need a strategy to get the best stuff. Dan shares his tips — and he and Leonard share their favorite Smorgasburg dishes.
Dan Pashman's Top 3 Savory Dishes at Smorgasburg
1. Maple Bacon Sticks from Landhaus - They're tender and crispy, salty and sweet, fatty and meaty. They are my everything.
2. Cheong Fun noodles from Noodle Lane - Wide, flat noodles that are pan fried so they're a little crispy but still toothsinkable. Peanut sauce and toppings bring it all together.
3. Vietnamese "Summer Rolls" from Best Summer - Rolled fresh to order, and the freshness of the wraps and crisp of the interior veggies are exceptional.
Dan Pashman's Top 3 Sweet Dishes at Smorgasburg
1. Trifle from Butter and Scotch -  Layers of sticky toffee date cake drenched in bourbon caramel sauce, with butterscotch pudding, bourbon whipped cream, and maple candied pecans.
2. Dulce de Leche donut with Slivered Almonds from Dough - Their motto is "We fry in Bed Stuy". Just about the perfect yeast donuts, with a slight oily crisp on the outside and an interior that's as soft as a cloud. Try the hibiscus donut too.
3. Fig, Honey, and Goat Cheese Whoopie Pie from Batter and Cream - Great flavor combination, not too sweet, and superior structural integrity for a whoopie pie. You can bite into it without the filling coming out the back!
Leonard's Top 3 Dishes at Smorgasburg
1. Maple Bacon Sticks from Landhaus
2. Anchovies from Bon Chovie
3. Vegan Doughnut from Dun-Well Doughnuts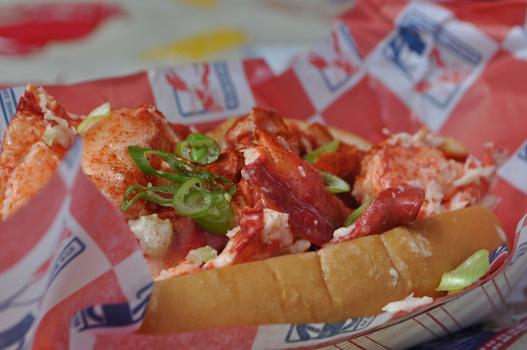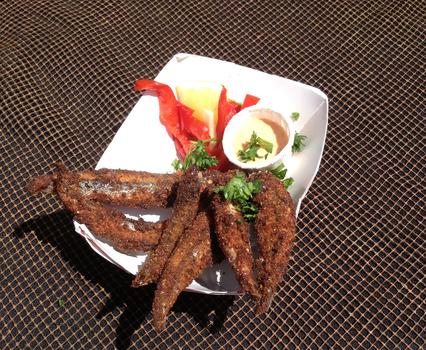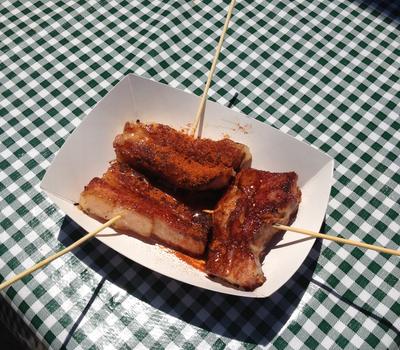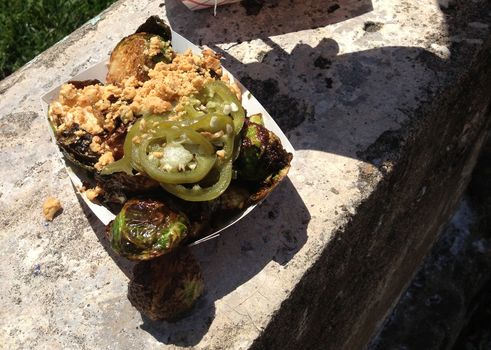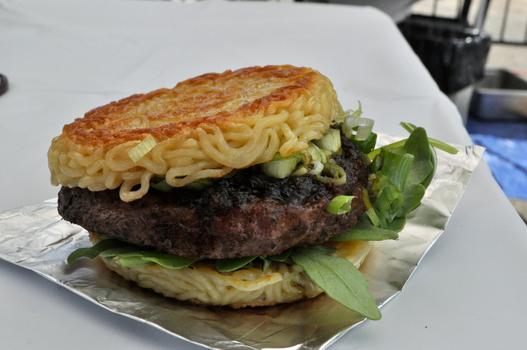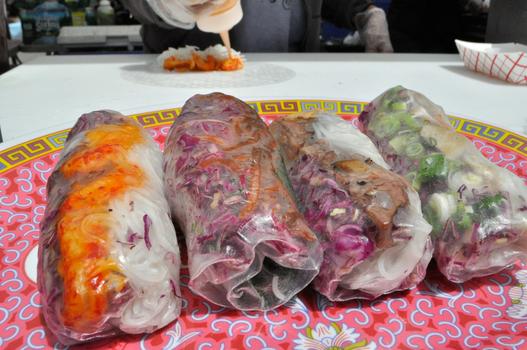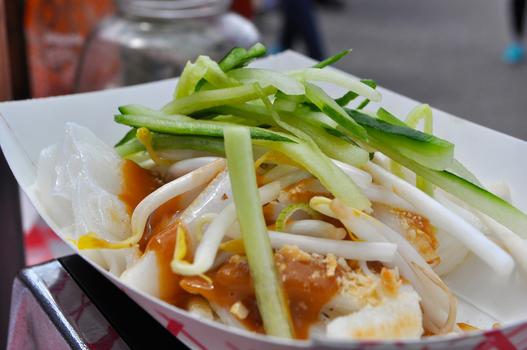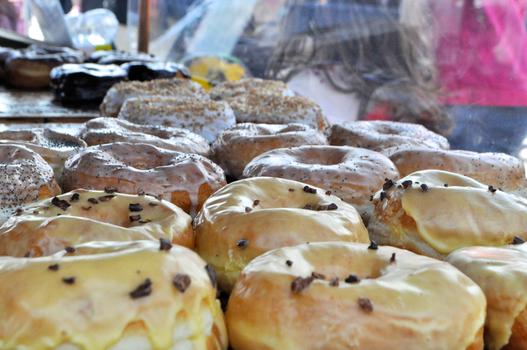 of