Only Human
Stick to It! A New Year's Fitness Project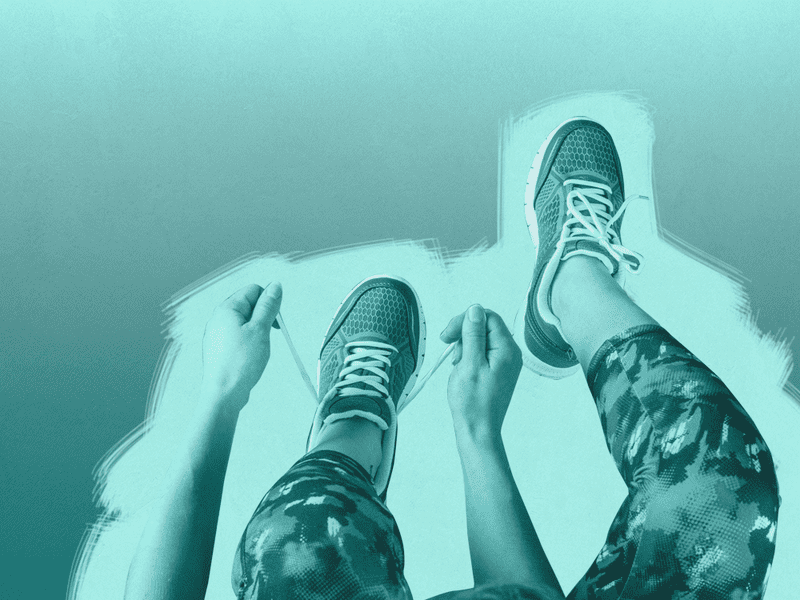 This project is now closed, and Ariely's team is crunching the data. Here's what they found.
How many times have you resolved to work out more, only to have your gym membership, treadmill, or jump ropes go unused? Only Human, the podcast about your health from WNYC Studios, is launching Stick to It! to help you learn how to finally keep your New Year's resolution to get more exercise. 
The sign-up participate in the study has closed. 
For this project, we've partnered with one of the foremost experts on our ability to procrastinate: behavioral economist and best-selling author, Dan Ariely. Ariely and his Duke Center for Advanced Hindsight have designed a study running through the end of February that uses your smartphone to implement different approaches to get you exercising more.
The study's goal is for participants to increase the amount of time they exercise — and hopefully, in the process, enjoy it more. This innovative project is part of Dan Ariely's research on what helps motivate us to do the things we know we should.
What's in it for me?
With Stick to It! we're hoping to learn what kind of tools will help you follow through on your fitness resolutions. And as a token of our appreciation, once you sign up and download one of the apps, you'll have a chance to win a cool Only Human water bottle. 
Also, you will be invited to an exclusive online chat with Dan Ariely to discuss the results and ask questions about the study, before the rest of the world hears about it. We will be in touch with details.
Thanks to our media partners the Happier podcast with Gretchen Rubin, NPR's the Hidden Brain and Refinery 29. You can check out Refinery29's suggestions for how to be good to yourself on their New Year, Do You series.