The Takeaway
Bannon Gets the Boot From the National Security Council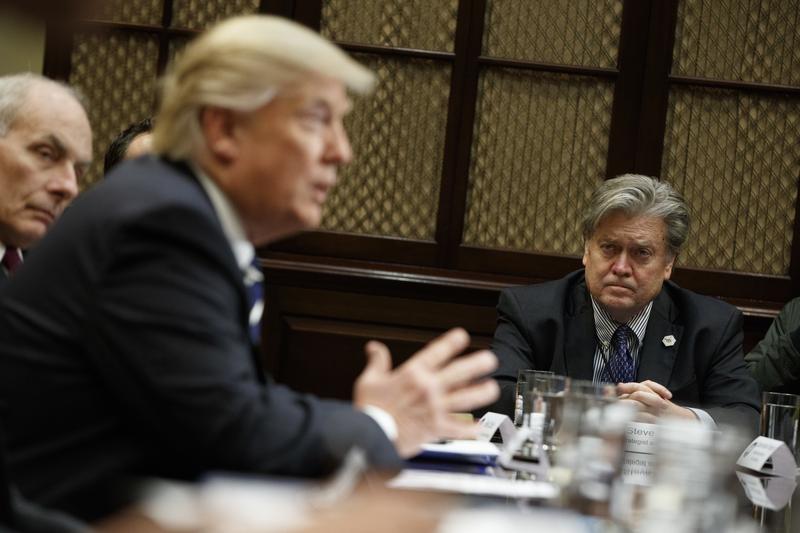 Click on the 'Listen' button above to hear this interview. 
On Wednesday, President Donald Trump removed Stephen Bannon from the National Security Council. The reshuffling is said to have been orchestrated by Lieutenant General H.R. McMaster, who was appointed National Security Adviser after General Michael Flynn was forced to resign due to his communications with Russia. 
Shannon Green, former senior director for global engagement on the National Security Council from 2013-2015 and the current director of the Human Rights Initiative at the Center for Strategic and International Studies, discusses the significance of Bannon's removal.