Soundcheck
Stephen Malkmus And The Jicks: Enigmatic And Elastic As Ever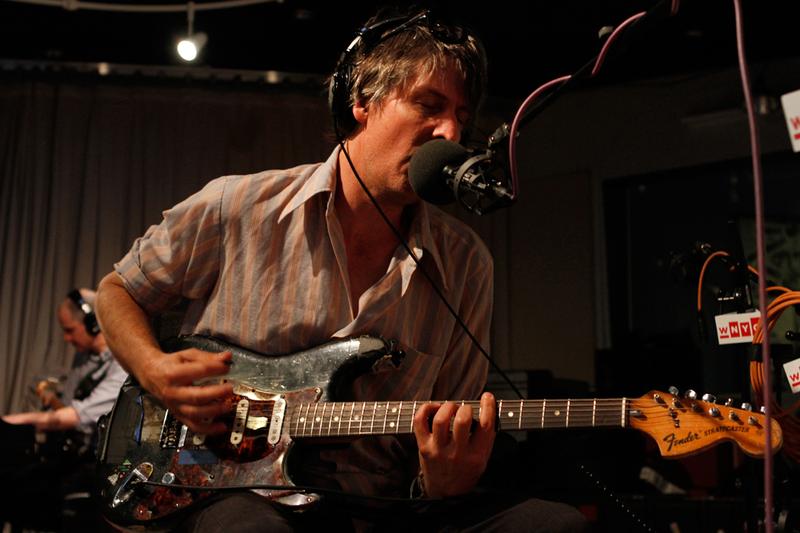 It's crazy to think that Stephen Malkmus has been fronting his band the Jicks for as long as he was ever in the band he's best known for: the influential 90s indie rock pioneers, Pavement. But here we are, six albums into a solo career, and Malkmus and his shape-shifting group remains as relevant and experimental as ever. On their latest, Wig Out At Jagbags, Malkmus and the Jicks churn out another catchy and off-kilter batch of songs crammed with knotty guitar lines, slack, half-sung melodies, and evocative, if elusive lyrics.
Malkmus' oblique and sardonic wordplay has always been a feast for most fans, especially those that love to parse every wry detail, mundane observation and hyper-literate allusion. That's especially true on highlights like "Houston Hades," "Cinnamon And Lesbians" and the sing-songy "Lariat," which uses words as much for the way they sound bouncing off the tongue as for their encrypted meaning to be decoded. "We lived on Tennyson and venison and The Grateful Dead / It was Mudhoney summer, Torch of Mystics, Double bummer," he sings. Later, he adds, "We grew up listening to the music from the best decade ever," delivering a particularly self-reflective tidbit.
As the first Jicks album recorded after the Pavement reunion a few years back -- and the first with new drummer Jake Morris, who replaced Janet Weiss in 2010 -- Wig Out At Jagbags shows off Malkmus and company's uncanny ability to feel messy and urgent while being an impeccably turn-on-a-dime tight band. In practically every song, hear how the group (Joanna Bolme, Mike Clark, Morris) unfurls elastic bursts of buzzy squall one moment, and reins it in with smooth pop hooks the next. It's another fine entry for the enigmatic songwriter and a showcase for stellar musical interplay.
Set List:
"Planetary Motion"
"The Janitor Revealed"
"Independence Street"
For more photos from this session, visit Soundcheck's Tumblr page.