The Takeaway
How Will Stephen Colbert Shed His Character for the 'Late Show' Chair?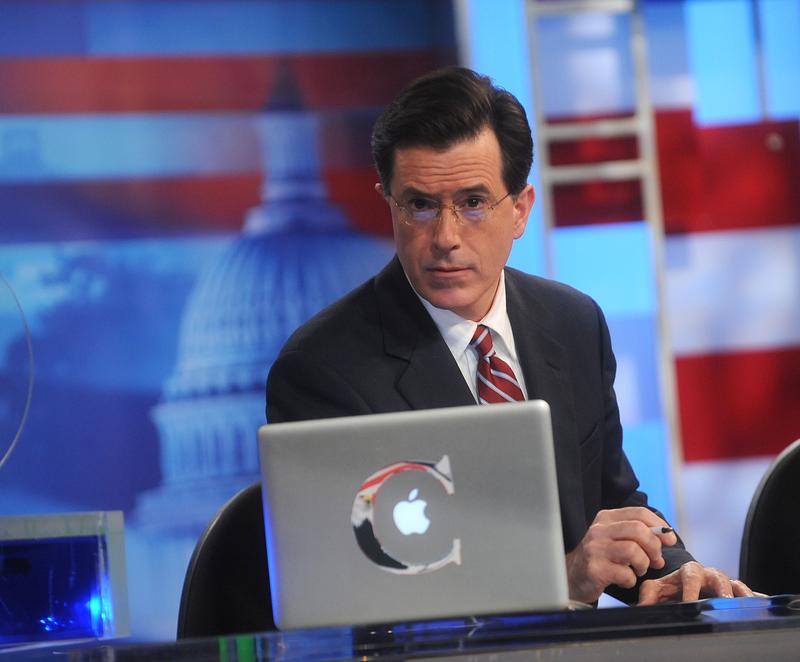 Yesterday, just a few months after Jimmy Fallon took over for Jay Leno, CBS announced that David Letterman will pass the torch to Stephen Colbert. 
Letterman started the "Late Show" franchise in 1993 after NBC decided that Leno would succeed Johnny Carson, Letterman's longtime idol. Last week, CBS announced that the late night veteran would step down in 2015, and Colbert has already announced that he will abandon his right-wing persona at the center of the "Colbert Report" once he transitions to the "Late Show" set.
Alan Sepinwall, author of "The Revolution Will Be Televised" and television critic at Hitfix, examines the Letterman-Colbert shift. He discusses how Colbert might begin to "play himself" after what will be a decade of acting in character, and who might succeed Colbert at Comedy Central.