A Step to End Shop and Frisk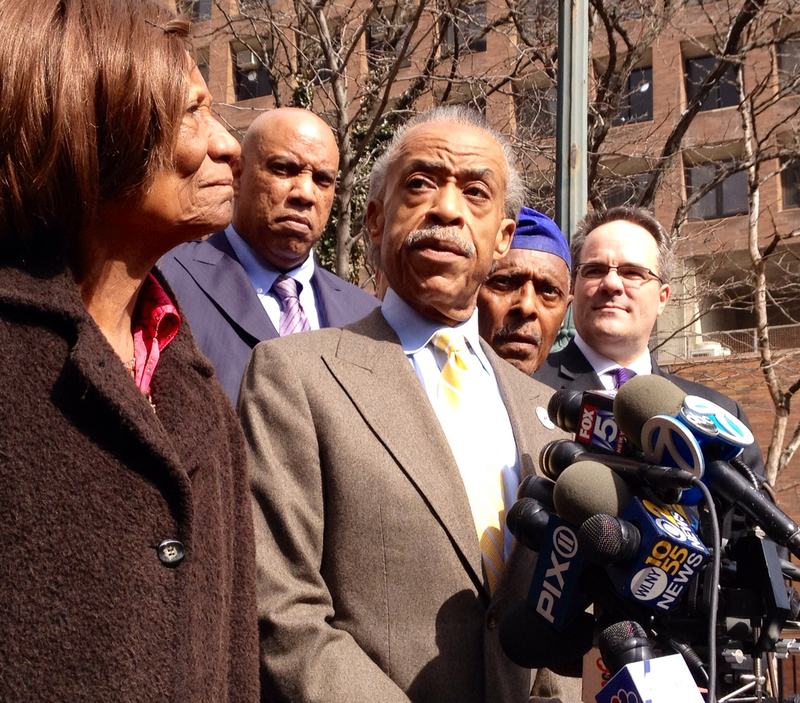 Retail store security officers will now have to call 911 to get NYPD help in investigating shoplifting as part of new protocols developed by a task force of retailers and civil rights groups.
The Reverend Al Sharpton said in the past, when security contacted individual officers or precincts, it was difficult to follow up on suspected incidents of racial profiling.
"If the store is profiling, then we have a record that the store made the call and has to establish why they made the call," said Sharpton after a meeting with Police Commissioner William Bratton Thursday afternoon at police headquarters.
Ted Potrikus, Executive Vice President with the Retail Council of New York State, said the emergency call will allow for more transparency.
"Everything would be documented, which call was made and how the police were engaged," he said. Portikus' group represents about 2,000 stores, including two Manhattan department stores accused of racially profiling shoppers last year.
Police spokesman Stephen Davis said in a written statement, that the 911 policy was officially established last fall. The rules come after a spate of incidents last year in which several African-American shoppers said they were detained for no reason.