'Stay Calm,' and Other Advice for Hillary Clinton from Long Island Supporters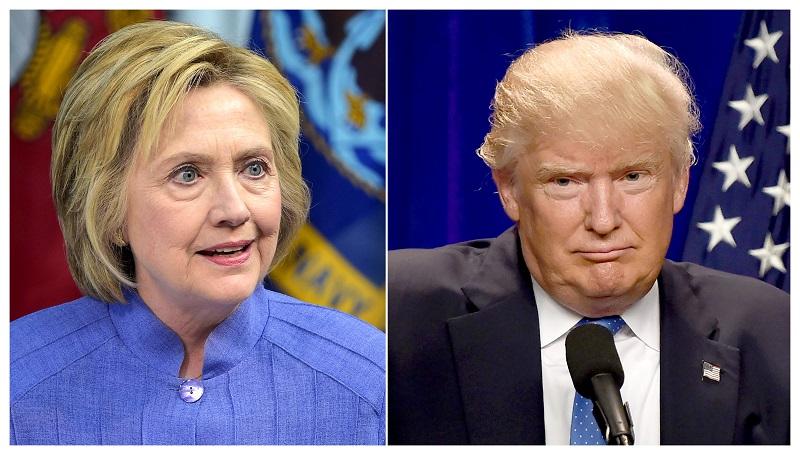 Since the spring, I've been speaking to a group of women on Long Island's Nassau County about the election. During the primaries, they were reluctant supporters of Hillary Clinton, but most of them voted for her anyway. About half of them were over the moon when she became the first woman to win a major party nomination, and they loved her convention.
But now, these women, all of them somewhere in the vicinity of Hillary Clinton's age, are very, very nervous. 
"This phrase keeps going through my mind like 'unforced errors,'" said retired school teacher Andrea Hoffman, "that she and her campaign could be coasting along if they just do the right thing, because he is so despicable."
They worry that Trump is starting to sound reasonable, and sane, like when he said he supported maternity leave for new moms. "That sort of turned my head," said June Anderman Hahn, the daughter of two Holocaust survivors. "Because I said 'well, he's certainly not a usual Republican.' He doesn't seem to have the same platform as most Republicans so he could really take Democratic votes because of that."
So, here's their advice:
1. Stay Calm and And Don't Talk About Trump Too Much. "Really, I think that's part of the problem with her campaign, is that she's talking about him too much," Anderman Hahn said. "Her policies are good for our country, and she should stick with that in the debate, and let him go off and be the insane one."
2. Talk About Policy. "If they are forced to talk about only policy and their actual plans then Hillary has to come out better, said Lindsay Draves, a retired marketing executive.  "So I hope they do force that, so that will show the big divisions."
3. Don't Focus On Trump's Negatives. All the women chewed on stories about how Trump has stiffed small business owners.  But they're worried that Hillary has her own negative stories, and if the debate happens on that level, she'll lose. "I think it is better if they are forced to talk about only policy and their actual plans for when they're elected," said Draves. "Then Hillary has to come out better, because how does he speak to that?"
4. Don't Let Trump Get Under Her Skin. "He'll just say, excuse me, excuse me and overpower everyone," said Marlene Garber. She's hoping Clinton, and the moderator, don't let that happen.