The Takeaway
A New Face Off Over Voting Rights: State Voter Registration Rules Upheld by Court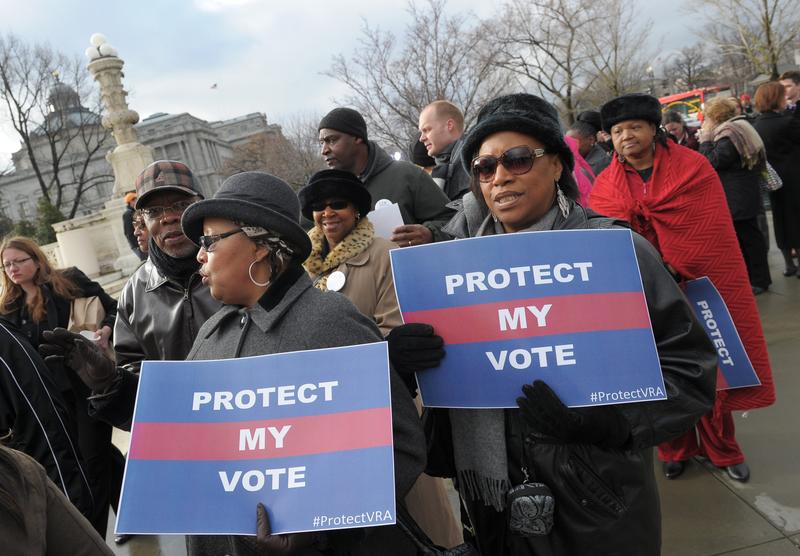 A federal judge in Kansas ruled on Wednesday that federal election authorities must help states enforce their own voter registration laws, even if they differs from federal rules.
This ruling comes after Arizona and Kansas sued the Federal Election Commission for refusing to include stricter citizenship regulations on federal voter registration forms in those states. Now, 10,000 Kansas voters and 2,000 Arizona voters will have their voting rights suspended until they can prove their citizenship to the state. 
This all comes after the Supreme Court struck down key parts of the Voting Rights Act this past June. To help us break down the case and it's implications is Kareem Crayton. He's a professor of law at the University of North Carolina, specializing in voter's rights. Also joining the program is Chris Kobach, Kansas Secretary of State.