Staten Islanders on Voting for Trump, Living in Clinton Country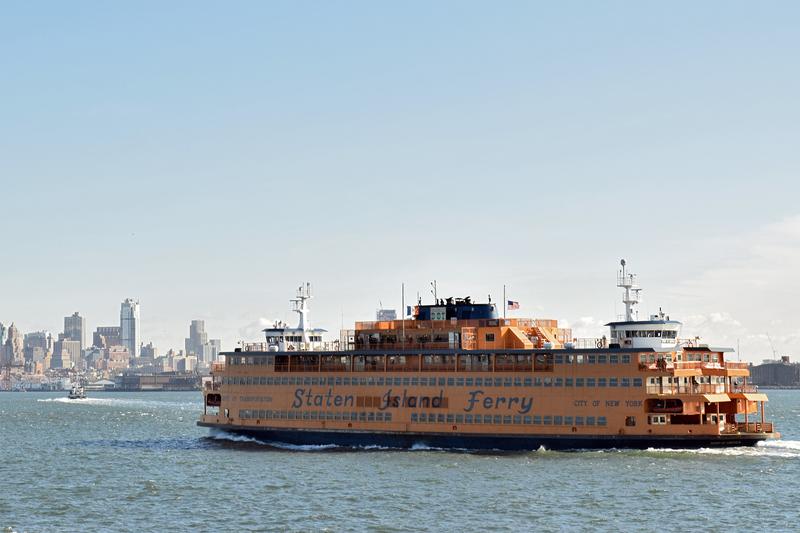 Donald Trump's presidential victory sent shock waves through New York City, which mostly voted for Hillary Clinton. Thousands of protesters filled the streets to denounce the president-elect Wednesday.
But on Staten Island, he won the majority of votes. At the Staten Island Ferry Terminal, locals talked about how they'll mend the political rift with their neighbors.
As a rule  Kim Fitzgerald — who's black, and voted for Clinton — doesn't talk politics with her friend Lisa Volpetti, who's white, and voted for Trump, even though they ride the ferry together everyday.
"No religion or politics," said Fitzgerald. "I think sometimes that might break up friendships because everybody has their own views."
She said she she was upset when Trump won, and hopes his campaign rhetoric was nothing more than talk. "I know sometimes when you campaign it's like a fight to get the votes," she said. "I'm going to see what's going on with him. I'm going to see. I'm hopeful"
So what does Volpetti say to her worried friend about a Trump administration?
"All you can do is give him a chance," she said, "the same way we give every other president a chance, whether we vote for them or not."
Volpetti said she doesn't support Trump when it comes to his promise to deport millions of undocumented immigrants, and she doesn't believe he'll keep his vow to build a wall along the border with Mexico. "Just because he's saying he's going to build a wall doesn't mean it's going to happen," she said.
Another Staten Islander, 64-year-old Mary Daber, said she had been planning to vote for Hillary Clinton, but the FBI's email investigation spooked her, so she voted for Trump instead.  "I don't know if I made the right choice," she said. "There's no happy answer, there really isn't and we're only stuck with him for 4 years, I'm not a Trump fan, I'm really not. It's not the end of the world, we'll vote for someone else, how many changes can he make in four years."