The Takeaway
The State of Unions Under Trump: What You Need to Know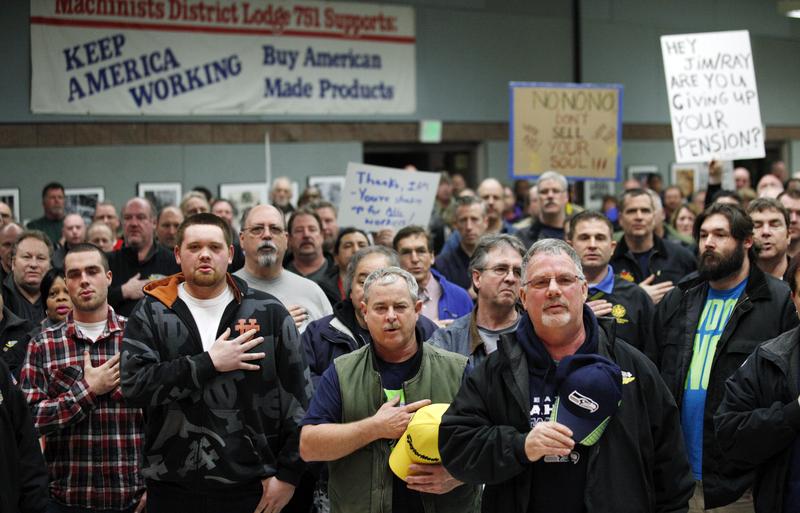 Click on the 'Listen' button above to hear this interview.
President Trump is in Charleston, South Carolina, today to attend the rollout of a new plane from Boeing, the 787-10 Dreamliner. 
"This visit will give the president an opportunity to celebrate a huge milestone for thousands of workers at Boeing America's number one exporter, and the millions of American workers involved in aerospace," said White House Press Secretary Sean Spicer on Tuesday.
The Boeing plant in Charleston employs about 7,500 people, a number that has hiked steadily since Boeing opened up shop in the state in 2008. The company's decision to move some operations to South Carolina was the result of a strike of nearly 30,000 of its employees in the company's traditional home base of Puget Sound, Washington, over concerns of outsourcing, job security, and low pay. The strike was organized by a union, the International Association of Machinists.
But in South Carolina, the company found a very different, more Southern, approach to unions.  On Wednesday, Boeing's South Carolina workers overwhelmingly rejected a move to unionize by a vote of 3 to 1.
Overall, union membership currently stands at around 11 percent among American workers, cut in half from 23 percent in 1980. Jeff Hirsch is a law professor at UNC-Chapel Hill who specializes in labor relations, and he joins The Takeaway to discuss how bad perceptions and big campaigns shaped the vote, and what it means for the future of unions under Trump.