The Takeaway
Cheekiness, Enthusiasm, Regret: Obama's Last State of the Union Seeks to Shake Things Up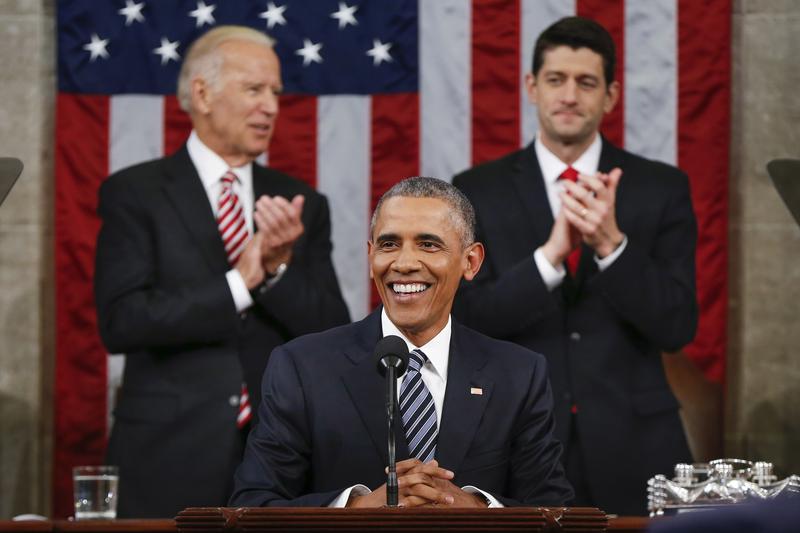 Click on the audio player above to hear this interview.
It's officially history preserved for the ages, though you can't say the same for the Snapchat version: Last night President Barack Obama delivered his final State of the Union address to a joint session of Congress. 
There was a considerable amount of positive and infectious enthusiasm about the future, and some real cheekiness about some of the issues dividing Capitol Hill.
President Obama's last State of the Union address was billed by the administration as "non-traditional"—Takeaway Washington Correspondent Todd Zwillich explains what exactly that means, and shares some ideas on what could really shake up the obligatory address. 
Michael Waldman, president of the Brennan Center for Justice at NYU School of Law and former director of speech-writing for President Bill Clinton from 1995 to 1999, provides some more historical context and an evaluation of the overall mission of the final State of the Union address by any president.
What you'll learn from this segment:
How congressional lawmakers viewed President Obama's final State of the Union address.
How President Obama's final address compares to others he's given in years past. 
Whether the speech was really as "non-traditional" as the administration hoped.