State of the Re:Union: Ithaca, NY: Power To The People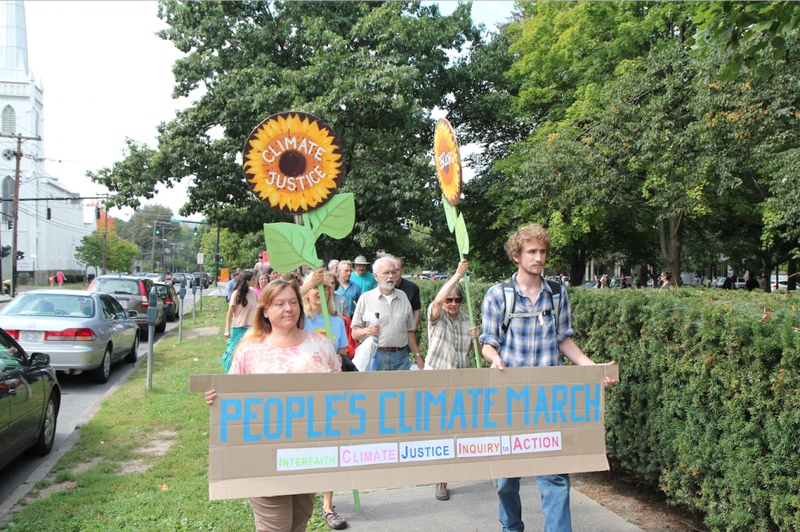 The climate is going haywire, and politicians are bickering over what to do about it, or whether to do anything at all. But that's only part of the story. Around the country, communities are taking matters into their own hands... publicly pledging to shrink their carbon footprints, and then setting out to make good on their promises.
In this episode of State Of The Re:Union, explore the uber-progressive but practical-minded town of Ithaca, New York, where citizens and civic leaders are hustling to wean themselves from fossil fuels.
Among the many stories featured: hear from 27-year-old mayor Svante Myrick who wants other communities to adopt the approaches Ithaca has taken. Then: a battle between the environmental ideals of Ithaca and the economic concerns of Lansing 15 miles north. The latter city has a coal-fired power plant which is the city's largest tax payer. Next: chronicling the process of Ithaca's community-owned wind farm --planned to open in late 2015 -- as well as Cornell University's brand new solar farm.
Airs:

Saturday, May 30 at 6am on 93.9FM/NJPR

Saturday, May 30 at 2pm on AM 820

Saturday, May 30 at 9pm on NJPR

Sunday, May 31 at 8pm on AM 820
Listen: