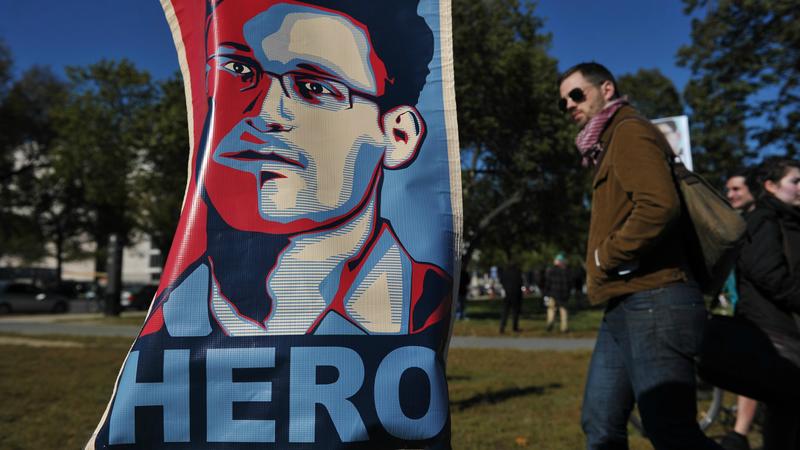 As we look back at 2013, perhaps the most important story of this year, if not of this decade, may be the revelations of the surveillance programs run by the National Security Agency. It's a story that, thanks to Edward Snowden, has forever changed the way we Americans think about our privacy.
In an interview with the Washington Post, Edward Snowden recently told reporter Barton Gellman: "For me, in terms of personal satisfaction, the mission's already accomplished. I already won. As soon as the journalists were able to work, everything that I had been trying to do was validated. Because, remember, I didn't want to change society. I wanted to give society a chance to determine if it should change itself."
Whether Snowden has changed American society - or whether society is changing itself - one thing is clear: things are very different today than they were at the beginning of the year and our fundamental notions and awareness of our privacy have been altered.
And so maybe our New Year's resolution as a society shouldn't be to reclaim our privacy -- maybe instead it should be a realization and acceptance of the fact that privacy does not exist. Our lives in 2014 are not and cannot be kept private from the government, our phone companies, from Google, or from Facebook. We have no privacy.
So how do we readjust and approach this new reality?
For more on that, The Takeaway is joined by three privacy experts in their own fields.
Joel Brenner is a former NSA inspector general and author of Glass Houses: Privacy, Secrecy, and Cyber Insecurity in a Transparent World.
Also with The Takeaway is Susan Crawford, co-director at the Harvard Berkman Center for Internet and Society. Susan also served as President Obama' special assistant for Science, Technology and Innovation Policy.
And for more on the state of privacy and medicine, we turn to Nita Farahany, professor of law, genomics and policy at Duke University.