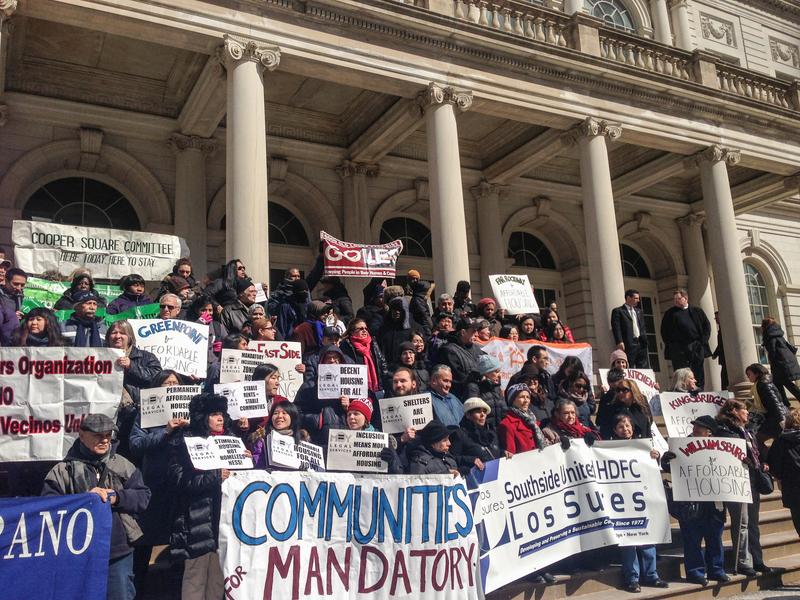 New York Gov. Andrew Cuomo announced Wednesday that over $95 million will be allocated to fund affordable housing projects in the state this year. 
"In 2014 every New Yorker deserves a safe, decent and affordable place to call home," Governor Cuomo said in a statement.
Some state programs received increased allocations this year, like the Housing Trust Fund (HTF).
But according to a WNYC a review of state data for 2013, federal resources will fund about a third of New York State's affordable housing allocation.
Additionally, federal funds dropped this year compared to the prior year. For example, New York is picking up less than half the amount it got last year from the federal HOME investment program.
Barika Williams, policy director at the Association for Neighborhood and Housing Development (ANHD), said it's a troubling trend.
"Which really is shifting more and more of that onus and cost and struggle onto cities and states, which is a hard thing when the city and state also has enormous other budget responsibilities that it's got to balance," she said.
Advocates were quick to publicly praise the Cuomo Administration for its allocation, but privately some affordable housing developers said the amount was a drop in the bucket, and that far more resources are needed, especially because the federal allocations to the state continue to dwindle.